Austin Healey 100 Restoration Site
Healeys around the world gallery
( Submissions Welcome )
---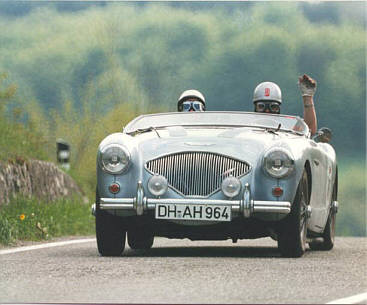 Juergen Osmer from Germany and his "M" spec 100

---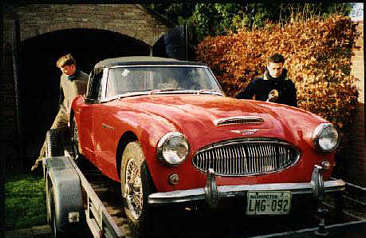 Achim Boers from the Netherlands and his BJ7

---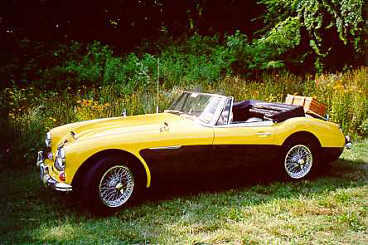 Steve Byers from Havelock NC USA. BJ8

---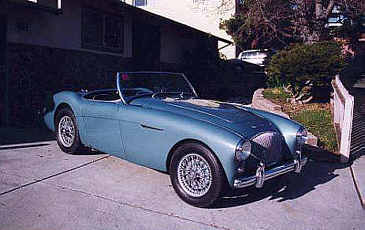 Alan Daniel Seigrist from Hong Kong. 1953 BN1

---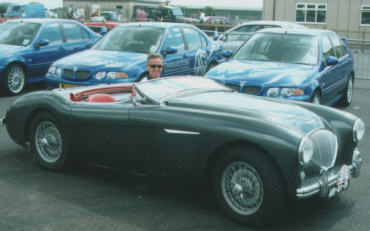 Manuel Sanchez from Portugal. BN1, at the
UK 50th anniversary meeting August 2002

---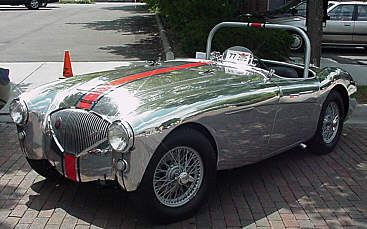 Blair Harber from Canada.
AHX-14 alloy bodied pre production 100

---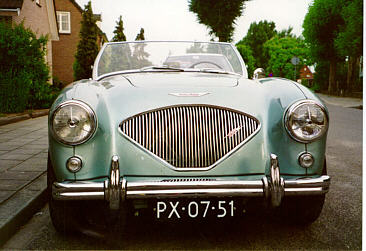 David Ten Hoonte from Netherland 1955 BN1
Numbers: 230147(chassis+engine) 3301(body)

---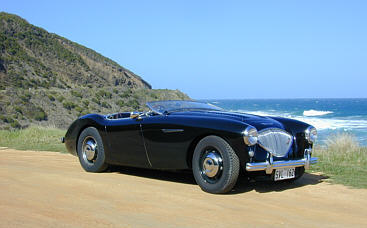 Once owned by Tim Simpson of South Australia, this beautiful
black 100 pictured on Victoria's Great Ocean Road.

---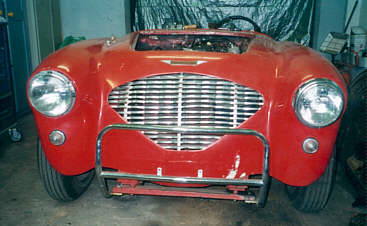 Gerald Kunz from Germany, 100 (before shot)

---


Larry Gallo U.S.A.100 at Blackhawk Farms Raceway Illinois

---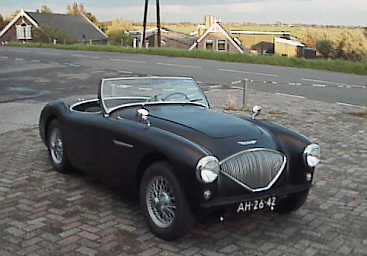 Erik Schultz from The Netherlands, BN2 (before shot)

---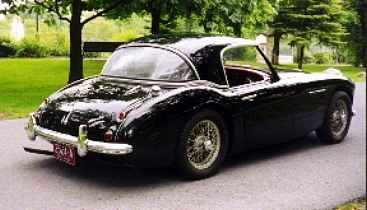 Nick Jones from Germany BN7

---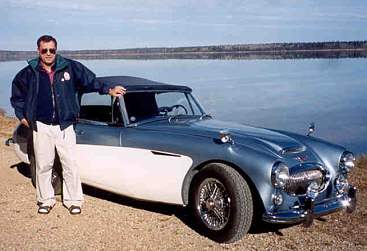 Ed Driver from Saskatoon, with his BJ8 at
Christopher Lake, in northern Saskatchewan.

---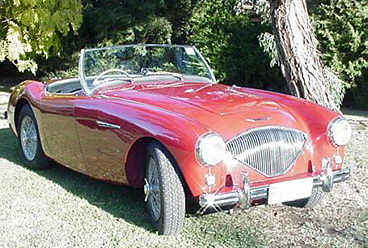 Geoff Baker from Gippsland, Victoria, Australia
BN1/223258 or 1B223258 Body number 5179/7328
in Carmine Red, manufactured on 20th Jan 1955.

---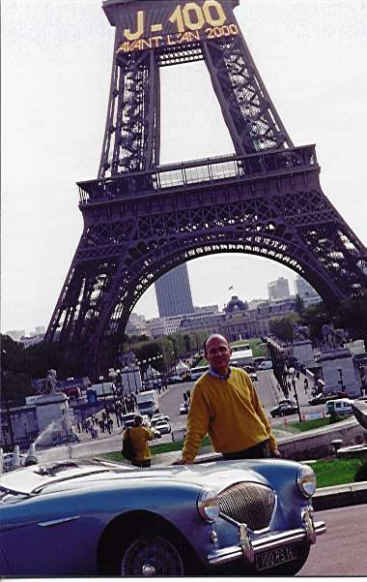 Francis Thibaud from France pictured with his 100 in front of the
Eiffel Tower 100 days before the turn of the century

---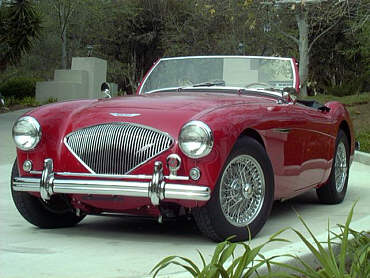 Steve Tidwell's BN2
Rancho Santa Fe, California
USA

---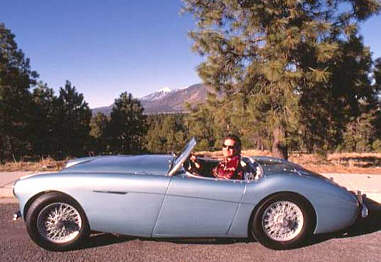 George Castleberry and his 1954 BN1-L/157155
Flagstaff, Arizona USA

---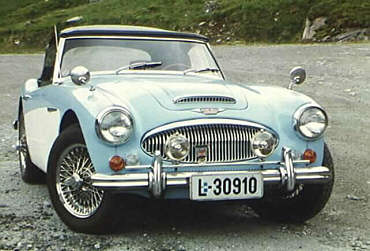 Knut Aksnes Haugesund Norway, 3000 MK III
HBJ8L36125.

---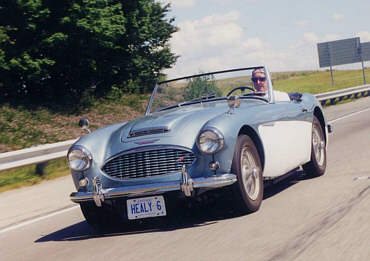 Derek Job Oakville, Ontario, Canada and his
1958 100-Six BN4 on the road to Indianapolis

---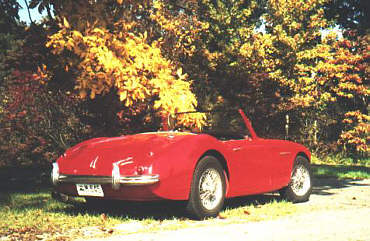 Don Yarber's BN7
Morganfield, KY USA

---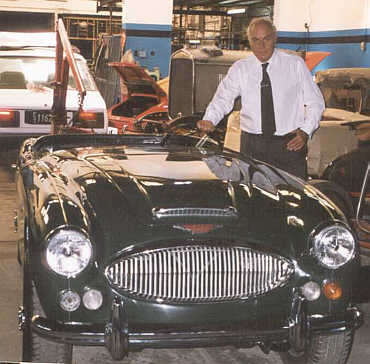 Roberto Scaglione and his 1967 BJ8 from
Buenos Aires
Argentina

---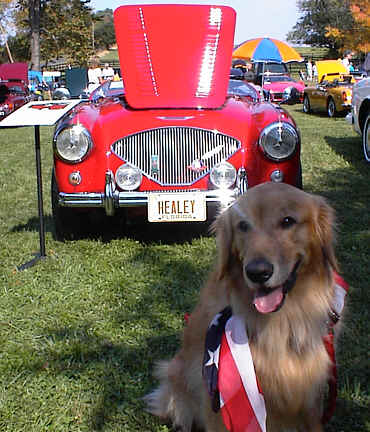 Michael Oritt's 1955 LeMans (BN1L222333) accompanied by his faithful dog Buddy.
ST. Leonard, MD (USA)

---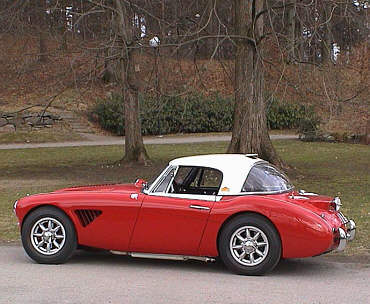 Magnus Karlsson's 1963 BJ7 Rally Replica
Sweden

---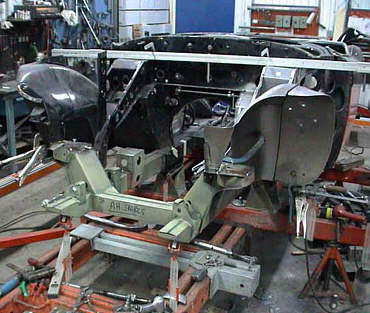 Goran Nilsson's 59 BT7
Sweden

---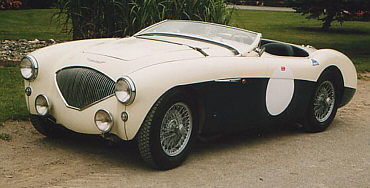 Henning Thomsen's 100 BN1 155882.
From Denmark

---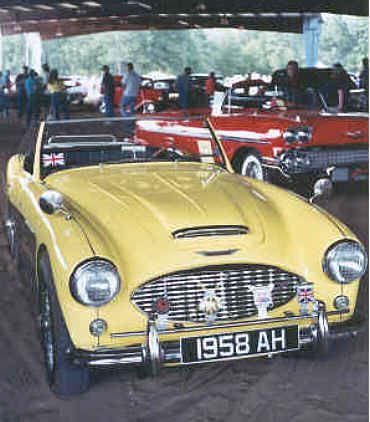 Dyaarl Anderson's 1958 BN4 Jacksonville, Florida,USA

---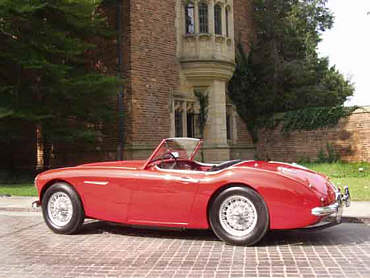 Bob Denton's concours winning 1958 100-6/BN6 at Meadow Brook Hall in
Auburn Hills, Michigan USA

---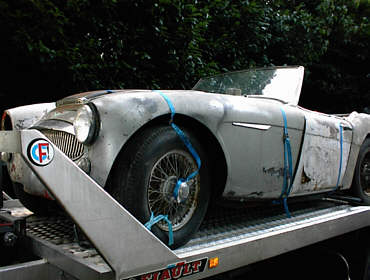 Frank BOEDT
LAMBERSART FRANCE
1959 BT7 (Chassis Nr H-BT7-L/277).
One of the first 3000 produced.

---
1958 Healey BN6
Harry Veerkamp
Amsterdam- Holland

---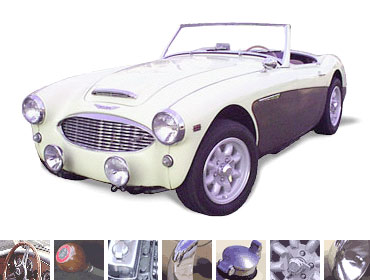 58 100-Six BN6
Rick Wilkins
San Diego, California
Click to visit Rick's web site

---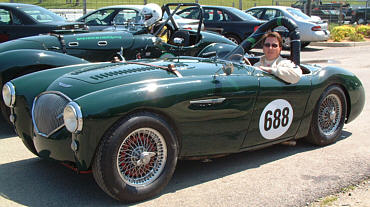 Andrew B. McCabe of Boston, MA USA
and his 1955 Le Mans vintage racer at Lime Rock Park in Lakeville, CT USA
---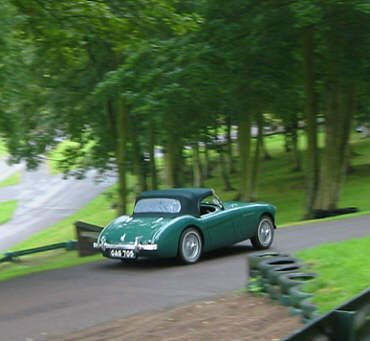 1953 BN1 owned by Martin Lawrie from England. Taken at Prescott Hill Climb.

---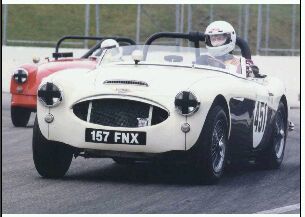 Scott Brunkhurst from Massachusetts, USA in his 1963 BJ7.
It was Works Prepared for a privateer racer.

---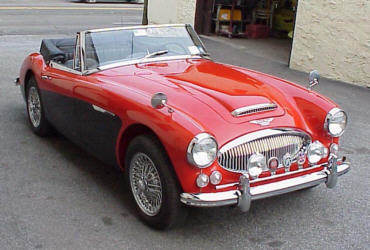 Frank Platt from the USA, BJ8.
---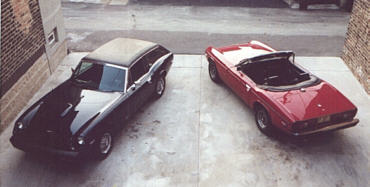 Joseph Mazurk
74 JH 15163
76 GT 30464
Chicago, Il
U.S.A.
---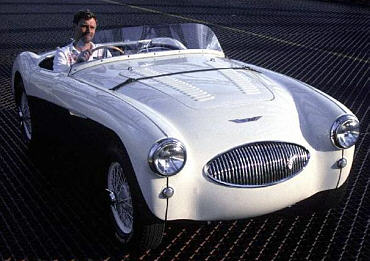 Michael Salter from Precision Sportscar with his 100S AHS3903
Richmond Hill, Ontario, Canada.

---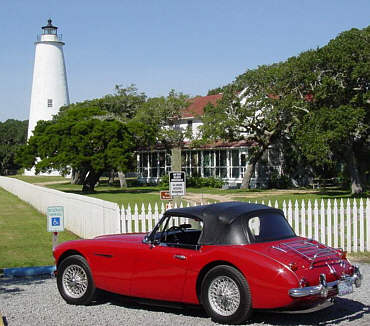 1967 BJ8 41193 at Ocracoke Island Lighthouse
Dallas Congleton
Washington, North Carolina (USA)

---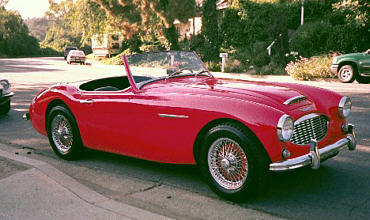 Steve Gerow
Pasadena CA
59 BN6

---