Nash Healey chassis number 3143, body, 13643, engine NHA1500
My intention for this car is to begin to try and collect all of the missing parts and return the car to a point where restoration to original specification is viable. The obvious parts missing are in the following list which I'm sure I will be adding to and hopefully reducing over time.
---
Interior front and rear glass alloy trim
Boot handle
interior door and window handles
right side 1/4 vent window frame
Both lower alloy side trims from sills
---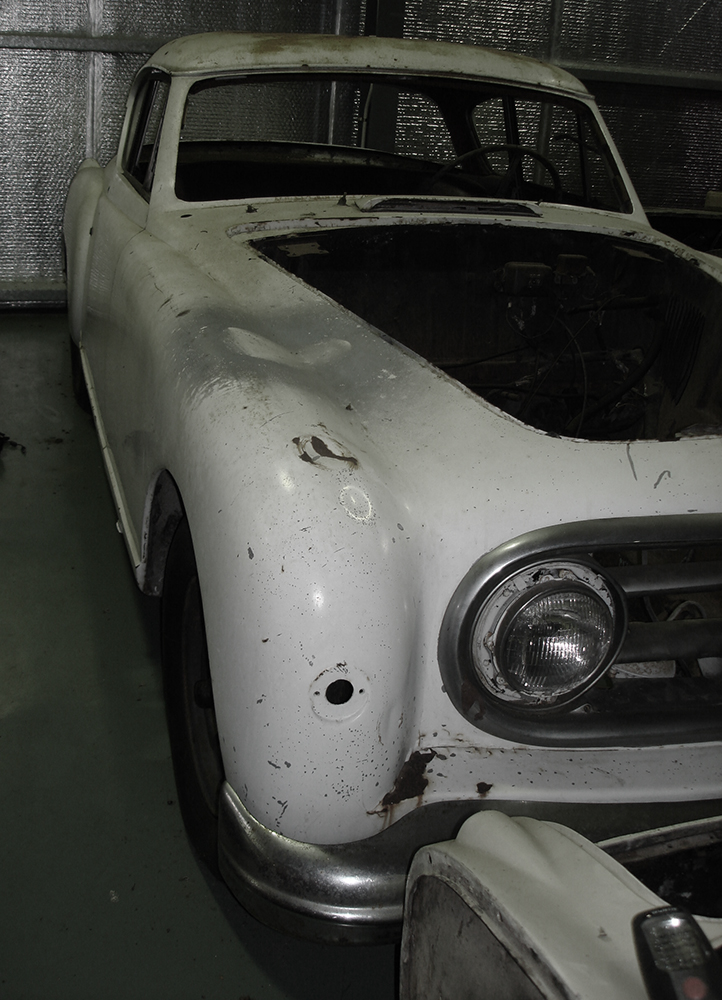 As first seen on 1st June 2014
---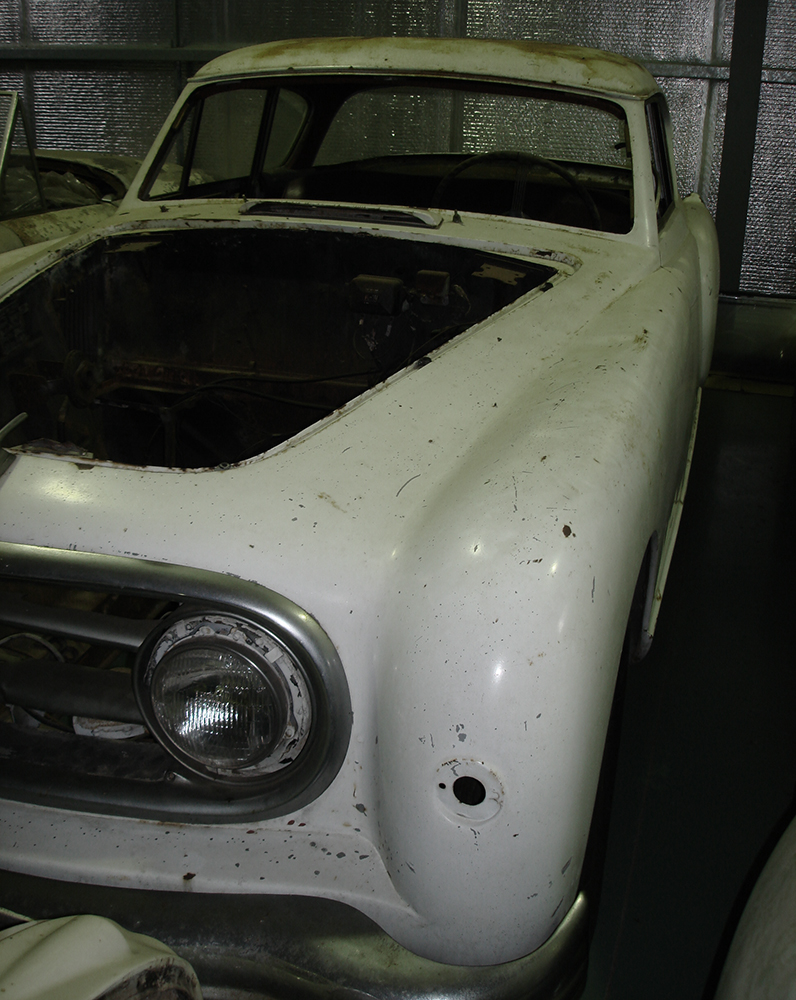 ---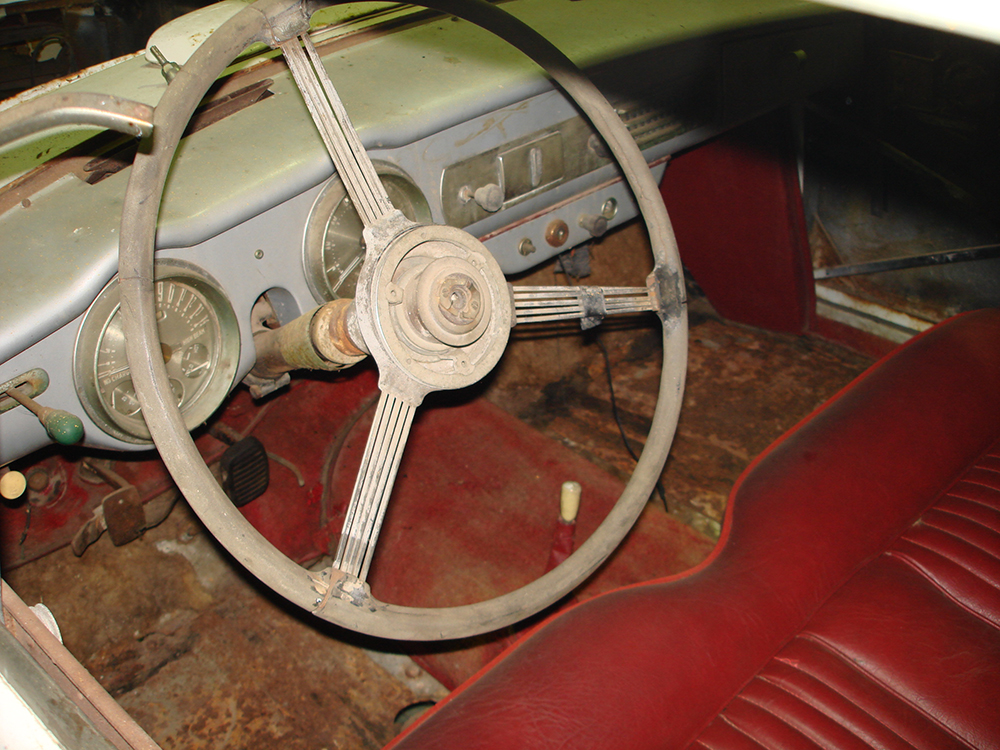 ---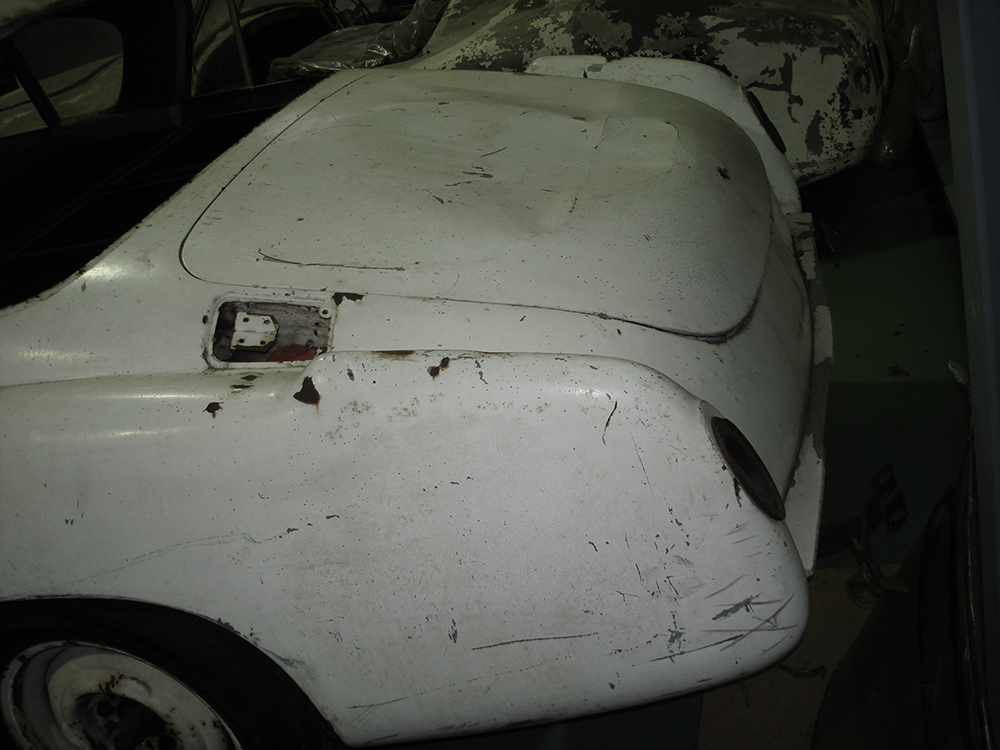 ---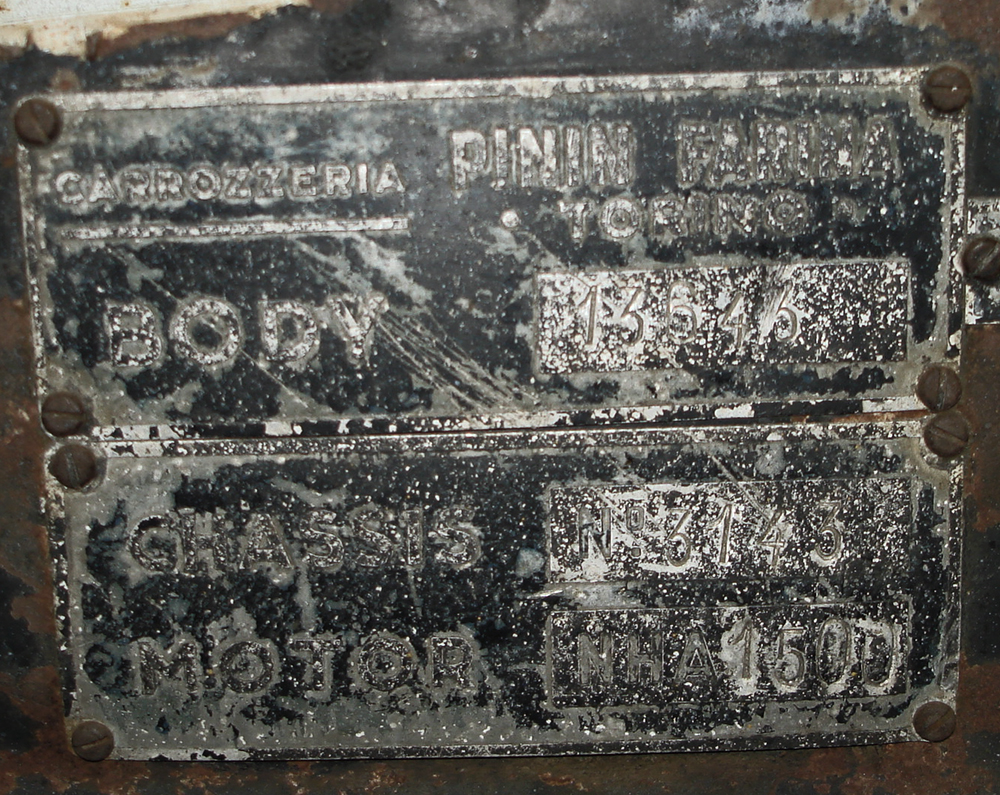 ---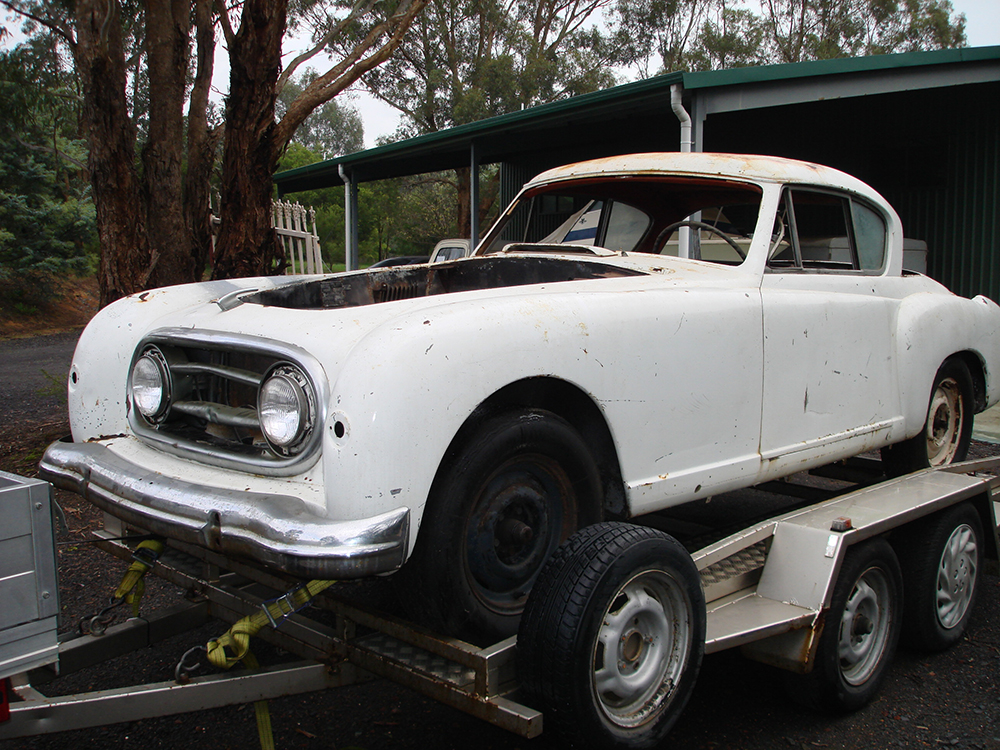 Picking up the car on 7th June 2014
---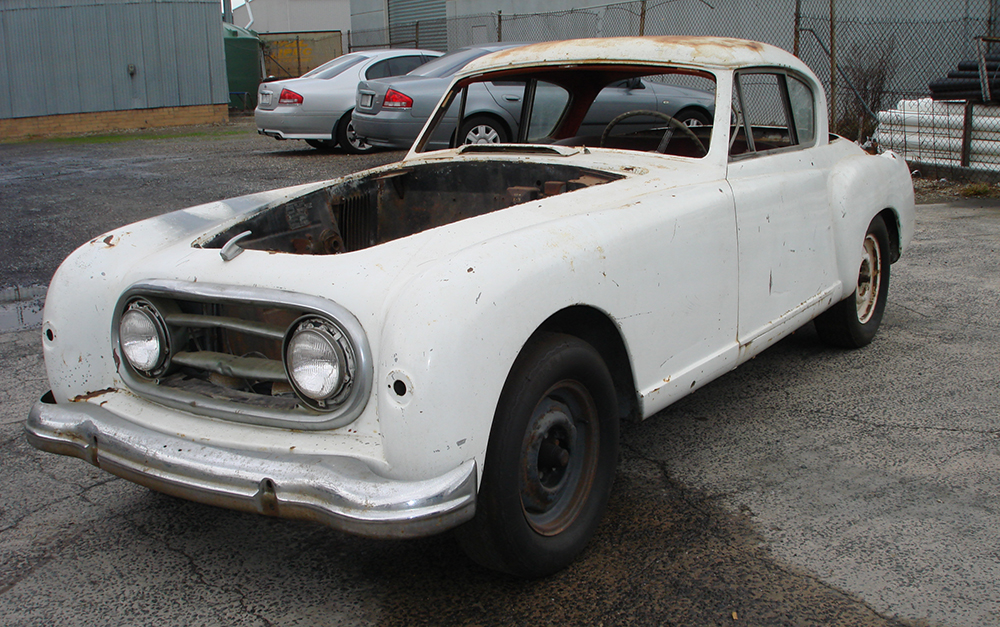 Back at work and ready for some serious underbody cleaning before it comes home to my workshop
---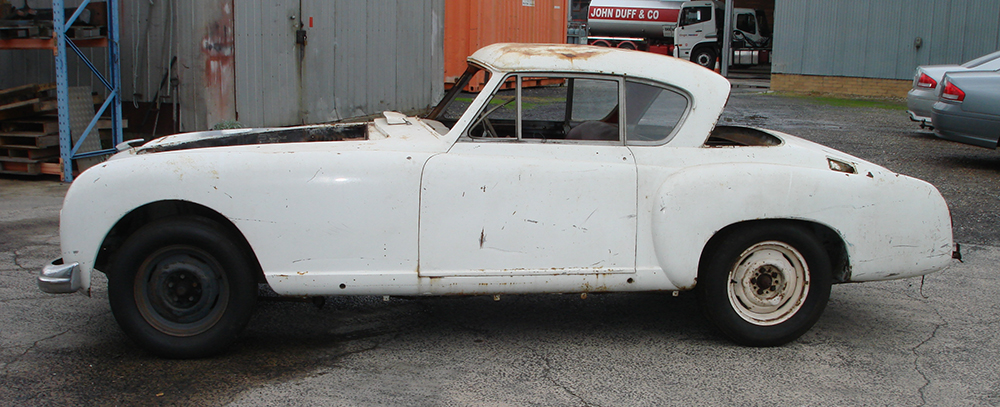 ---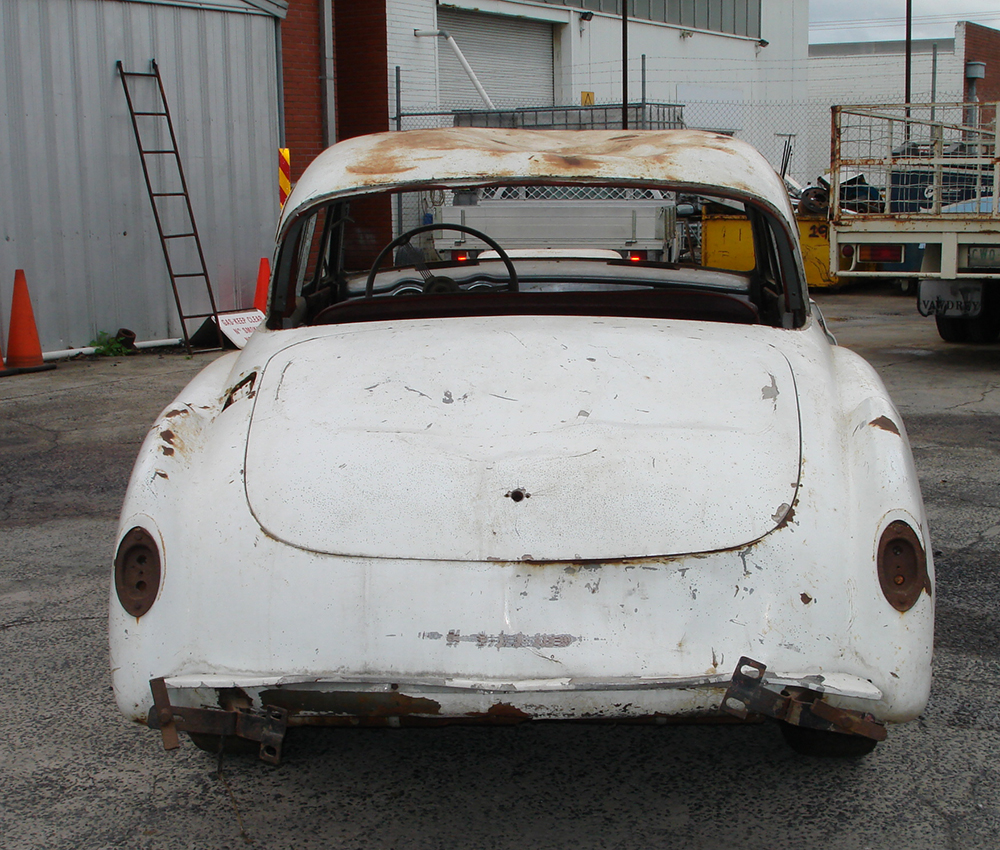 I do have the rear bumper
---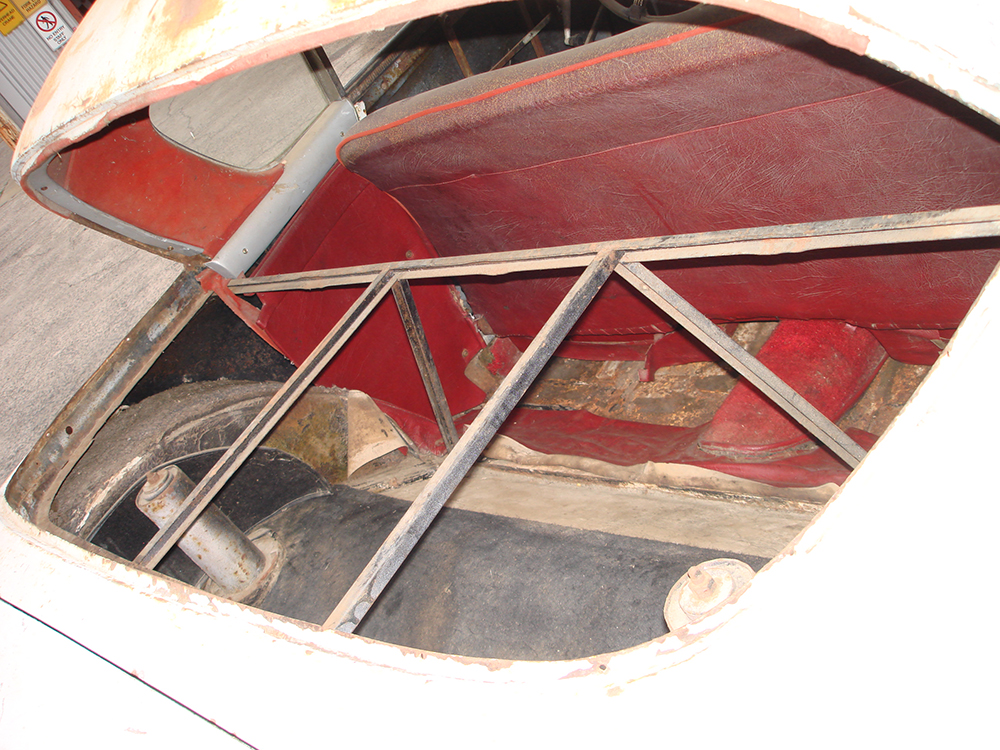 ---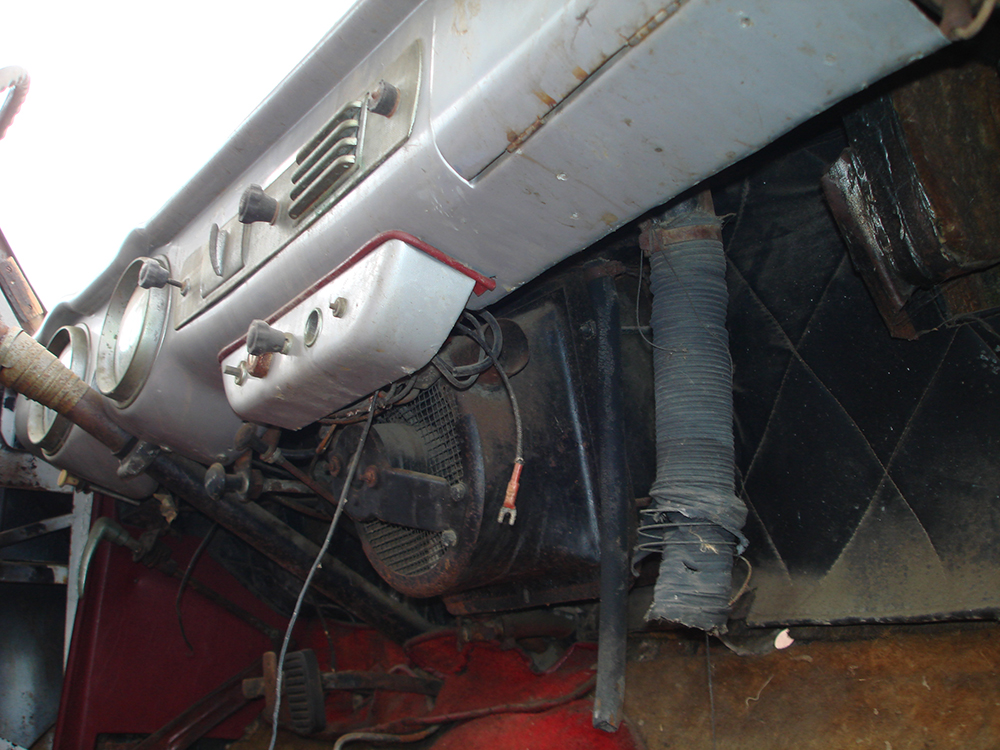 ---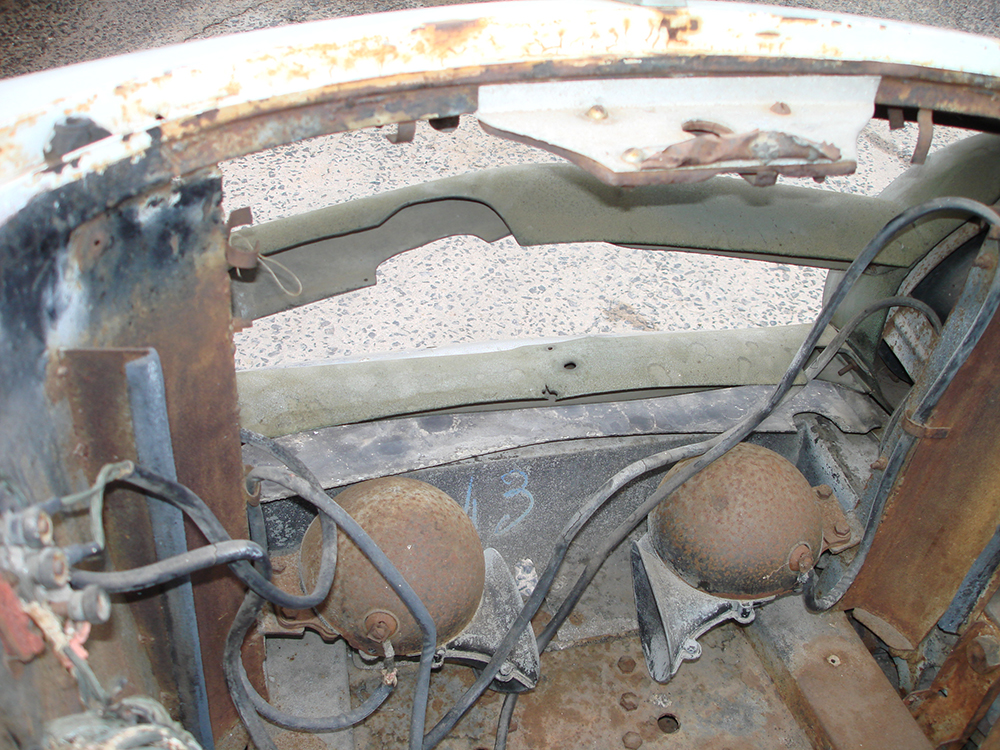 cutouts on the inside of the grill bars, I have no idea why this was done! Suggestions? note the last 2 digits ( 43 ) of the chassis number still visible
---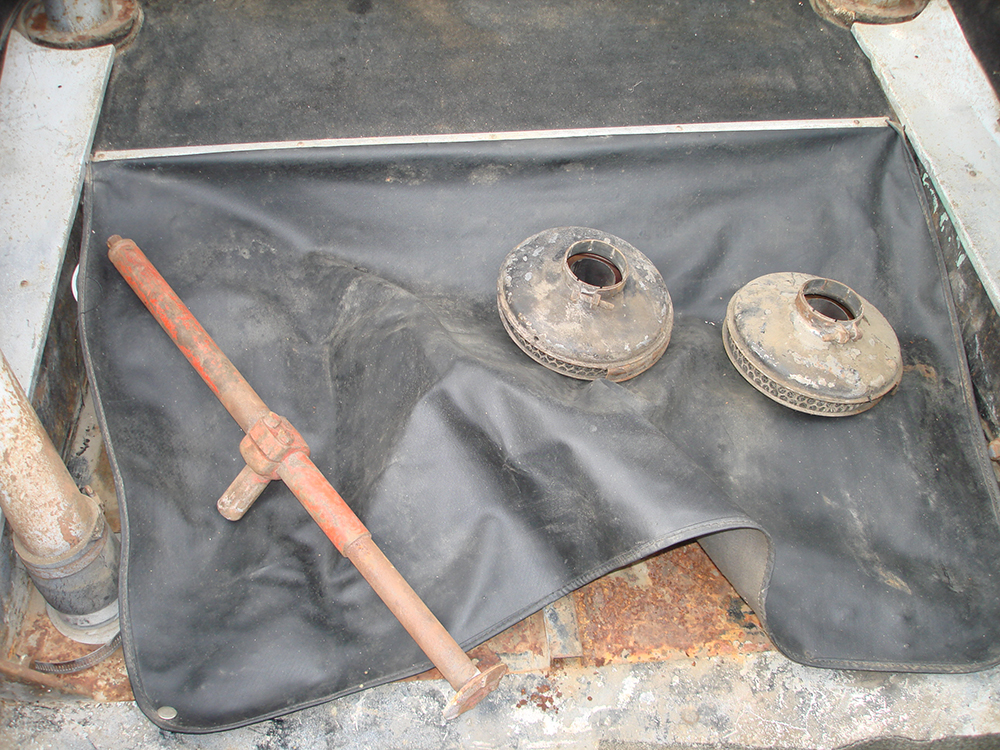 I did at least get a jack! and a pair of air cleaners.
---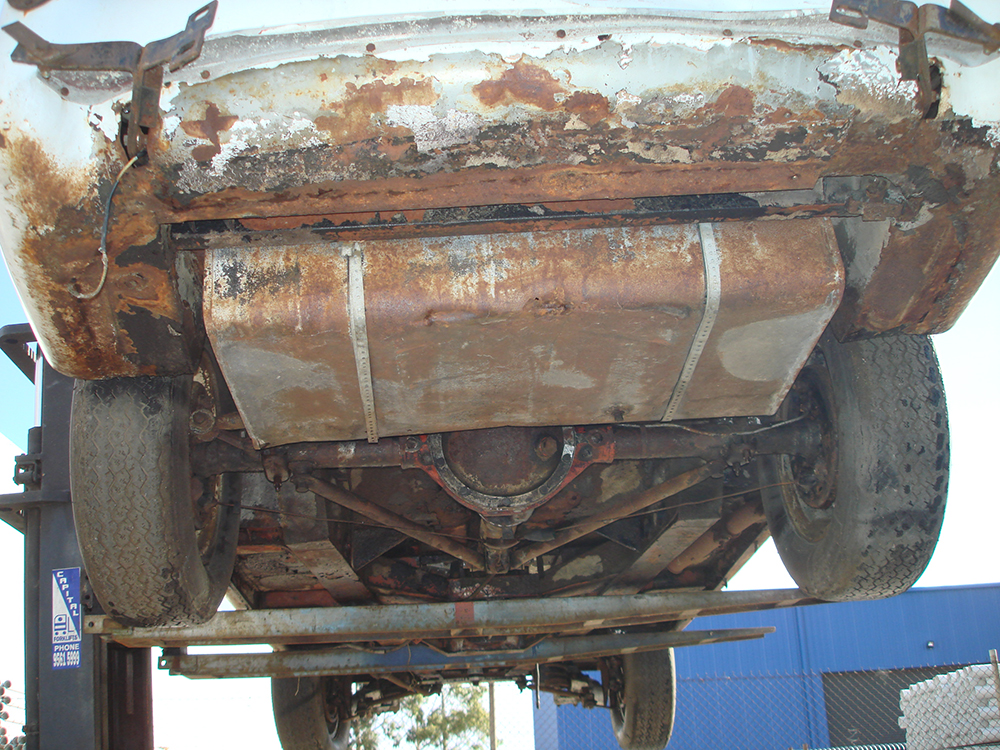 After 7 hours work with degreaser and a steam cleaner most of the accumulated grease, oil and flaking body deadener is removed
---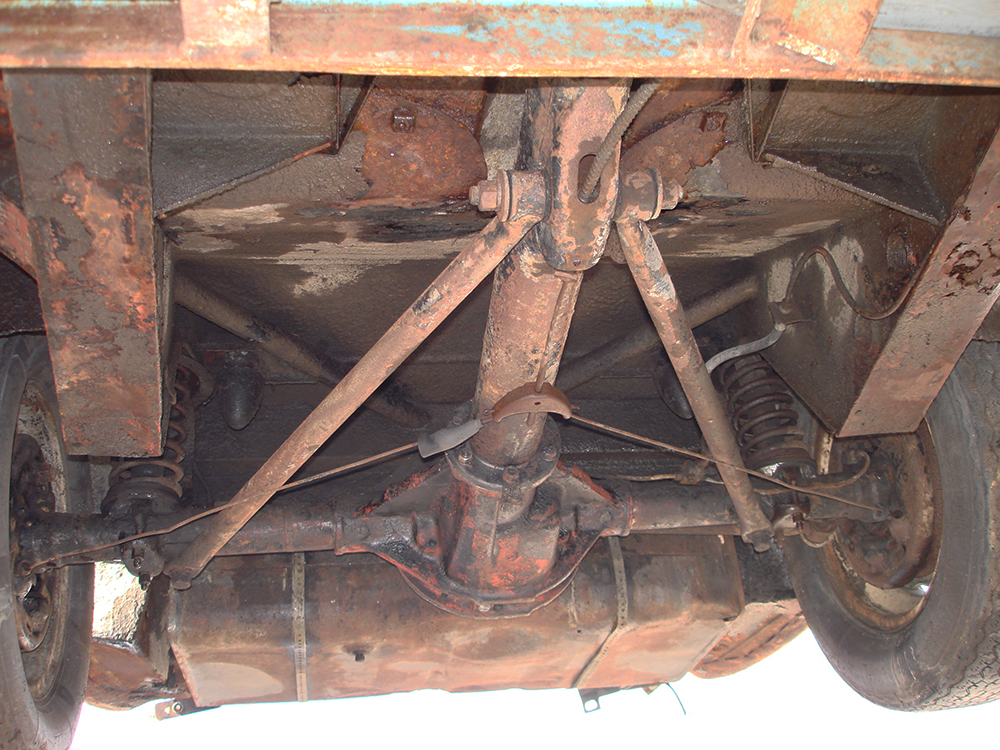 ---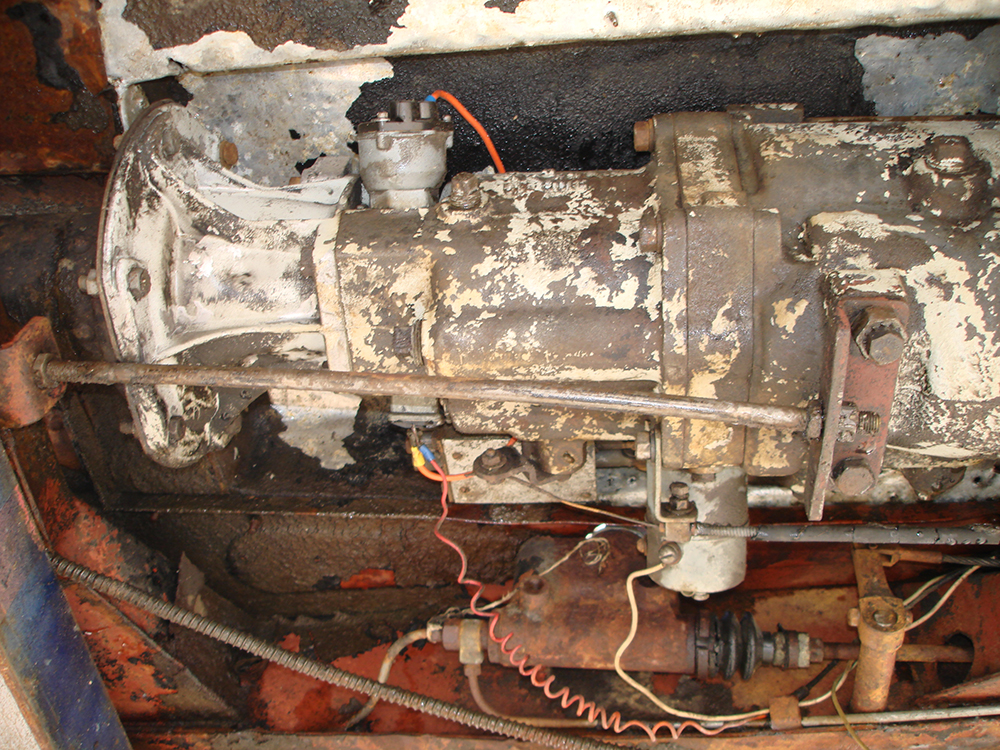 ---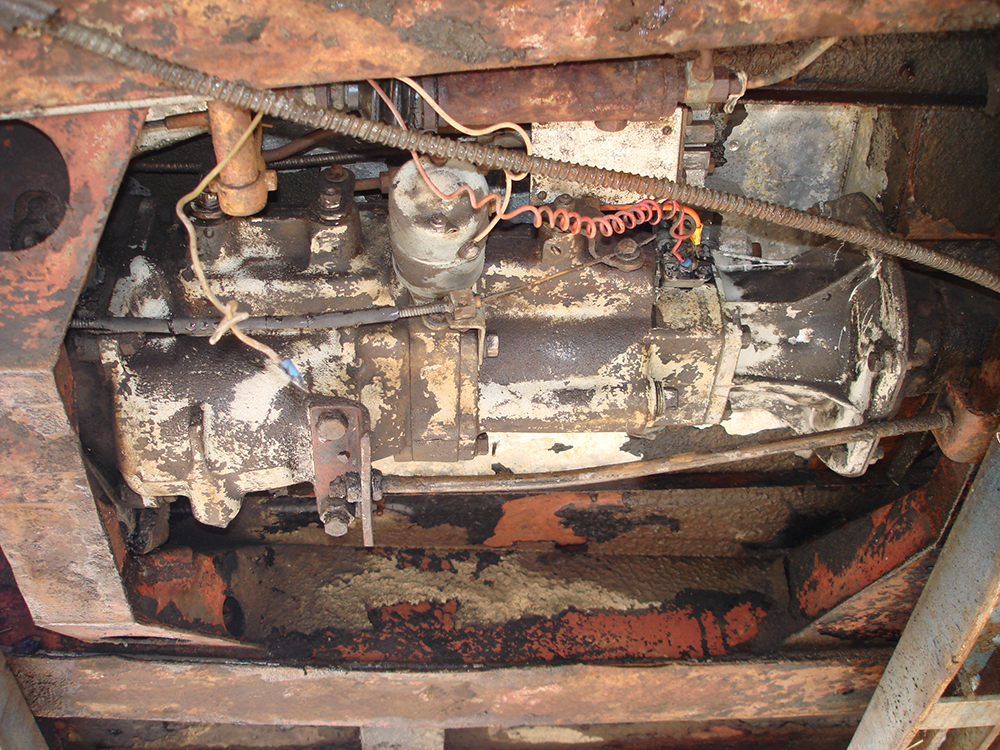 ---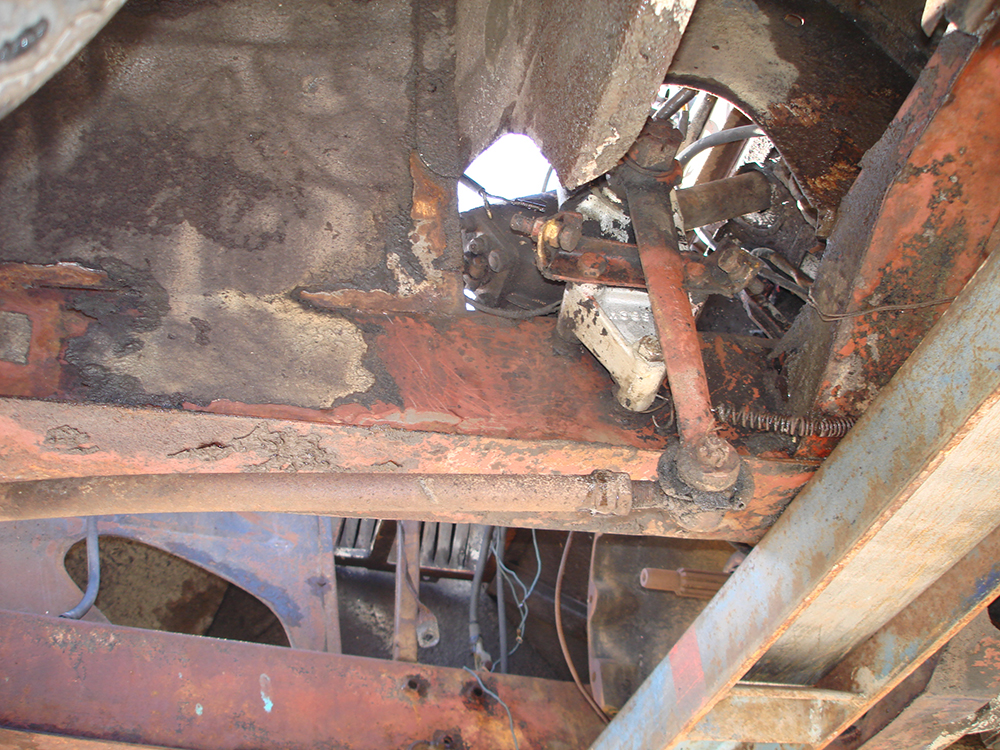 ---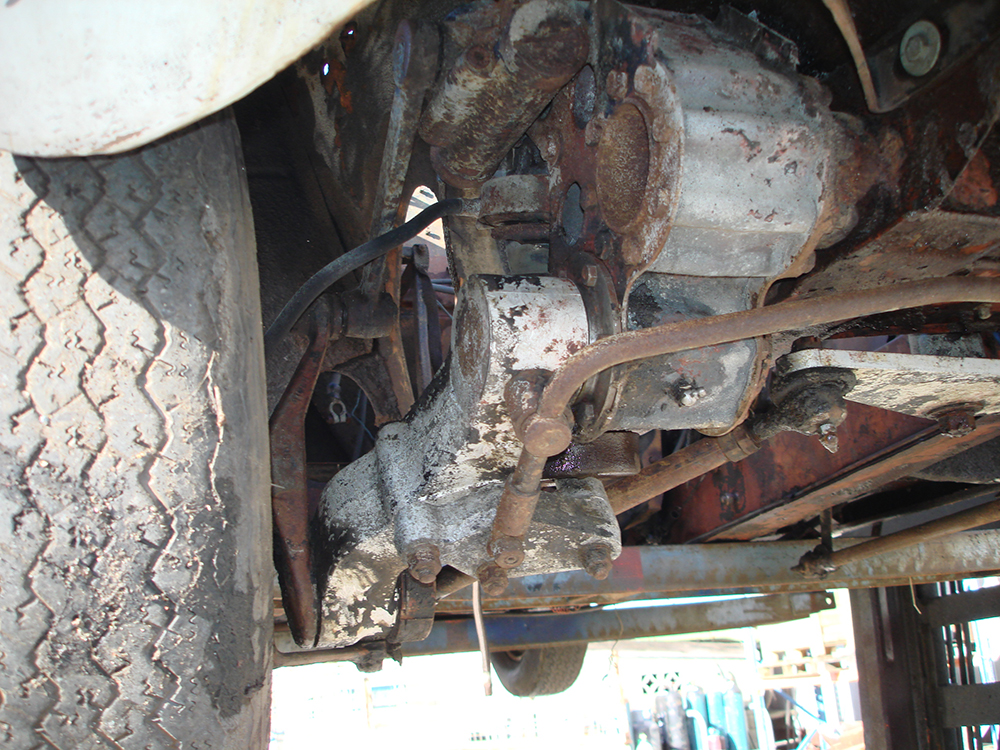 ---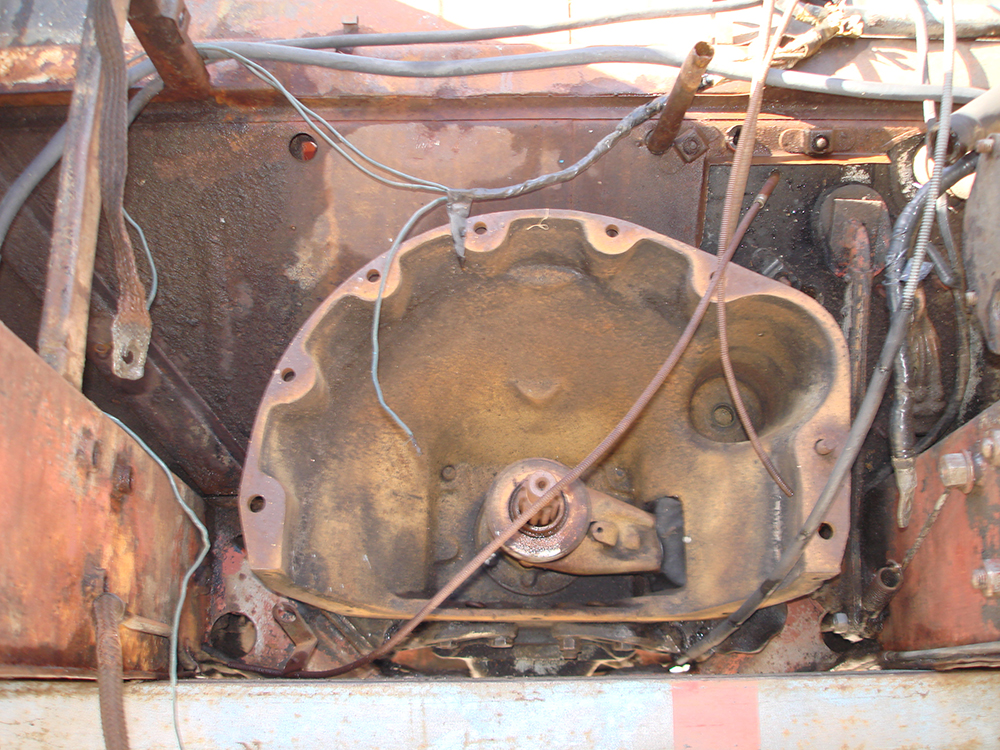 ---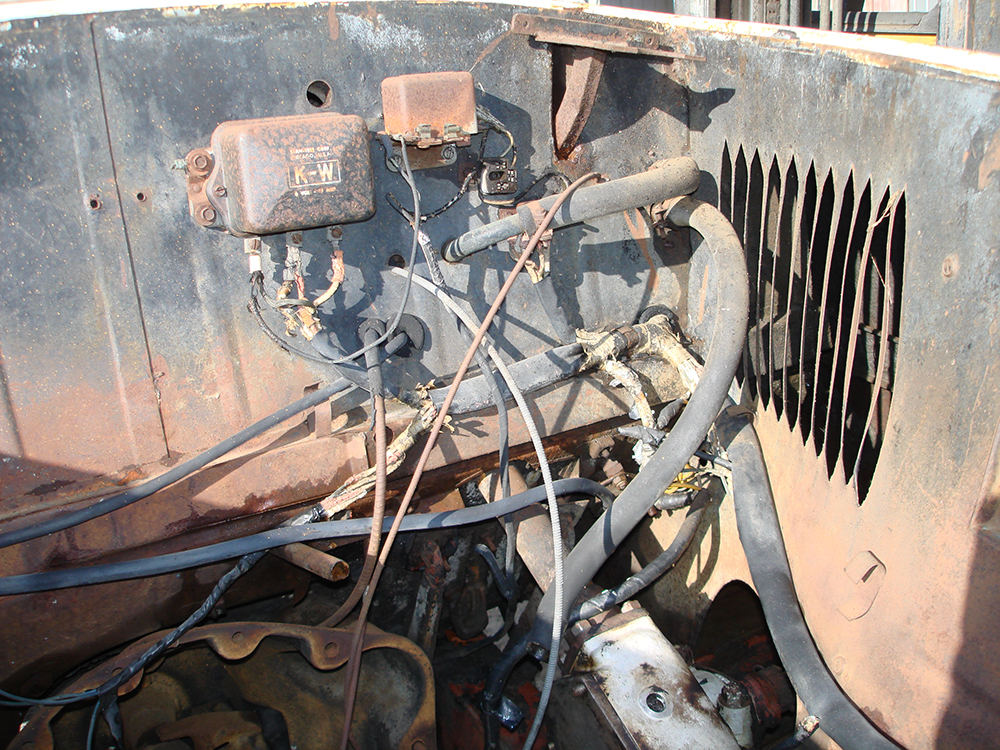 ---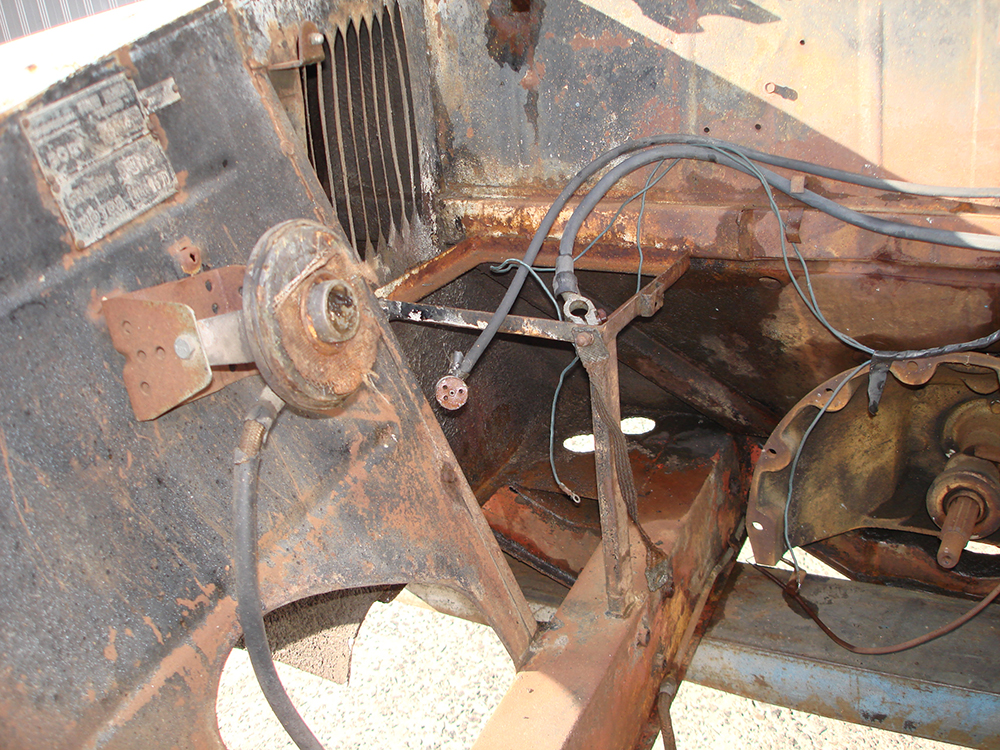 ---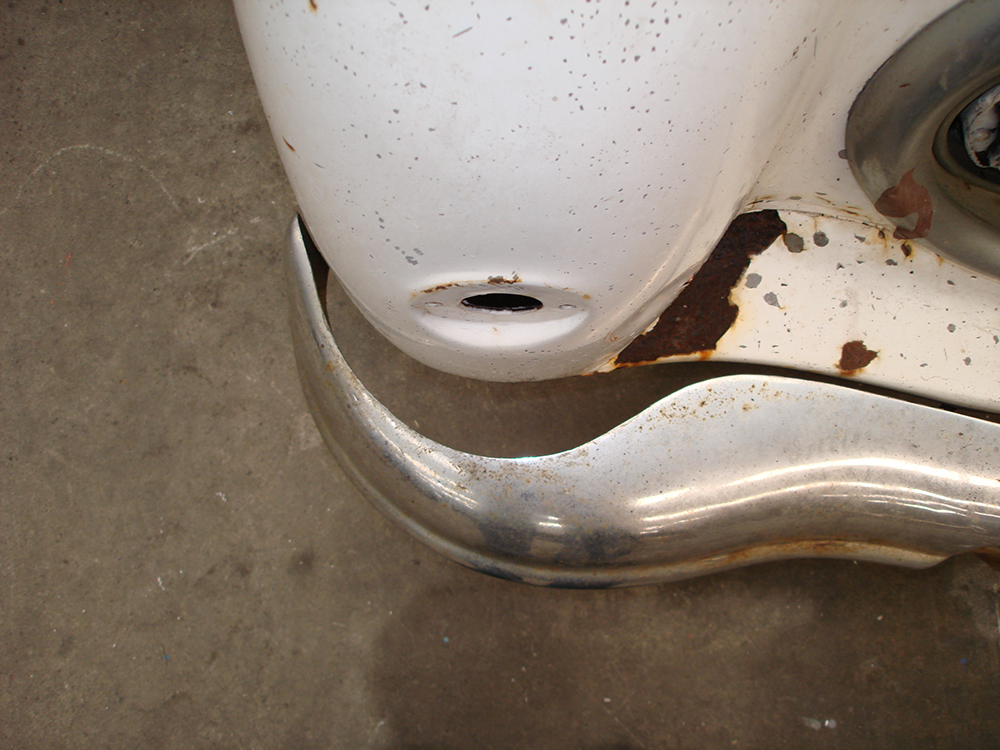 Badly fitting front bumper
---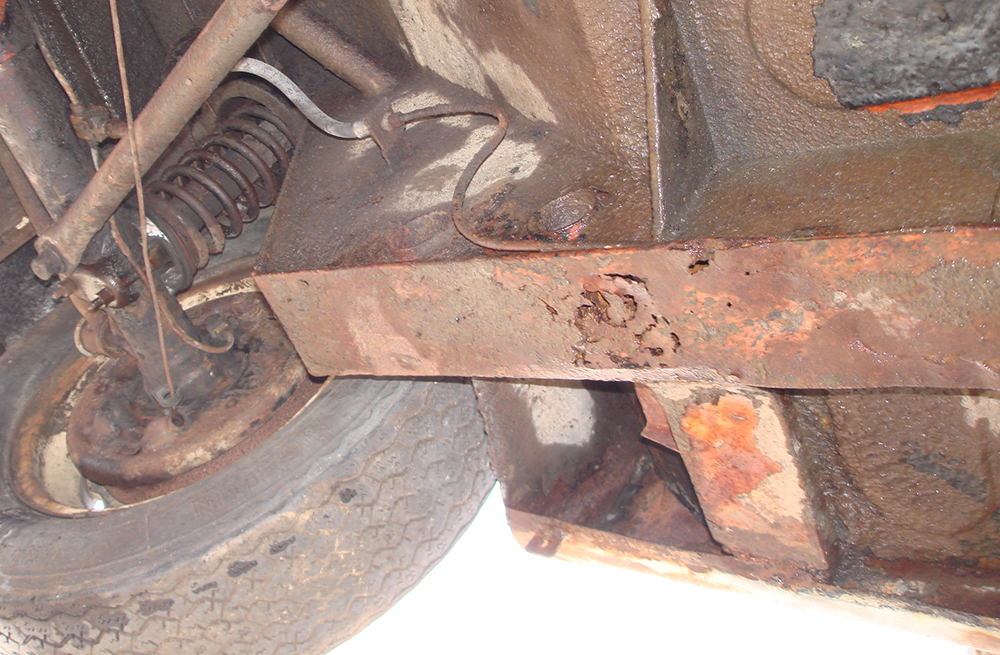 Rust in the bottom of the left chassis rail, right side appears to be fine.
---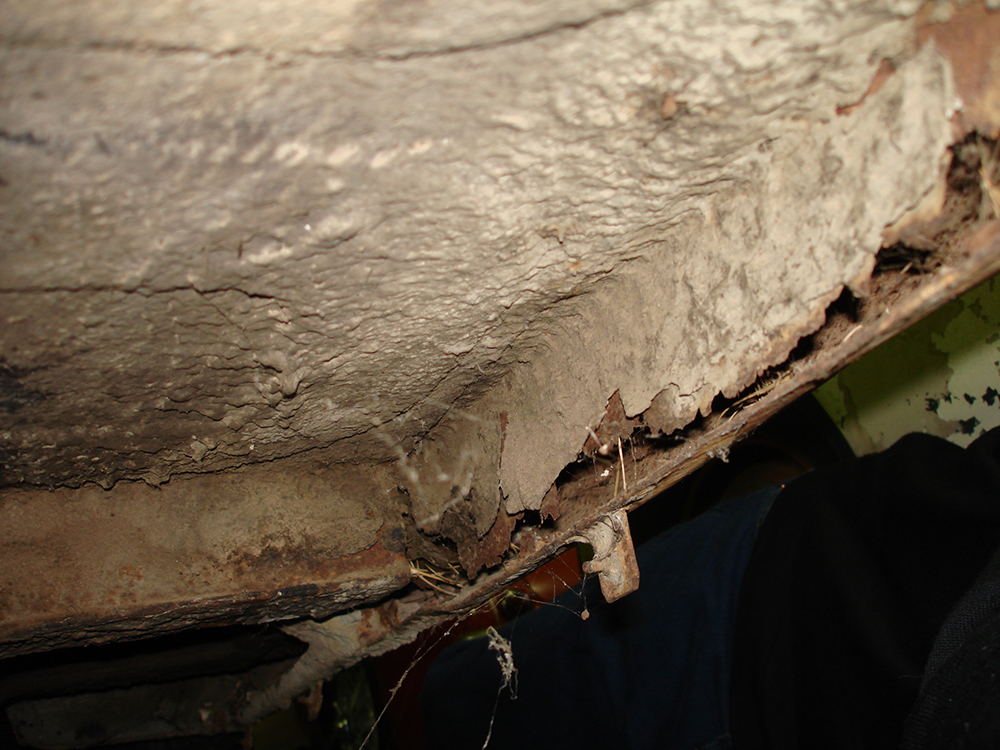 Rust in the inner sills, I expect the outer sills will also need replacement.


---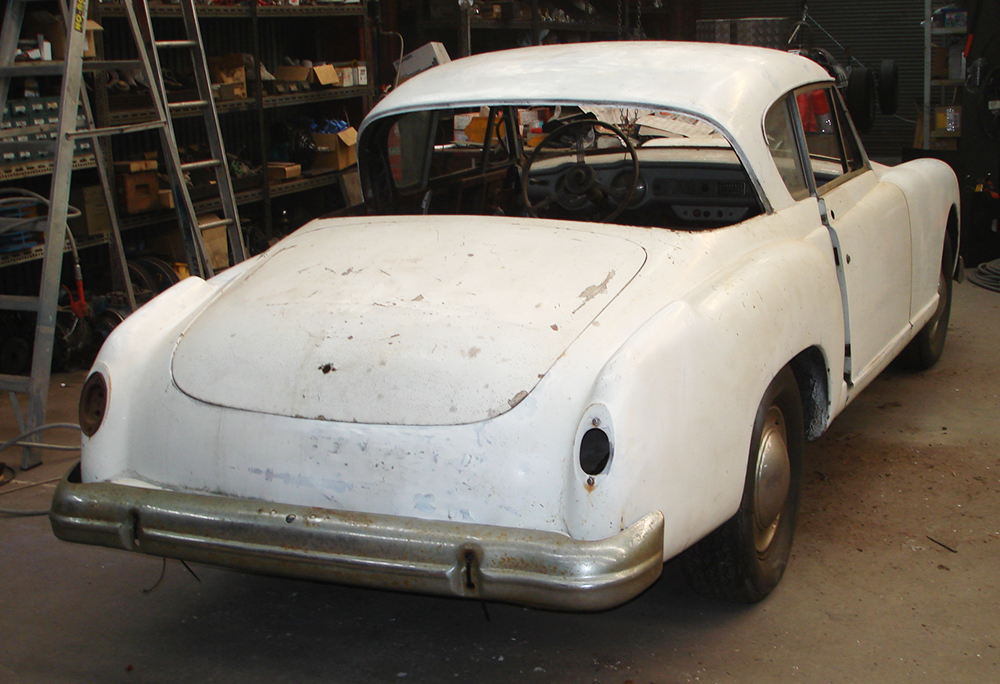 I decided I could not leave the car in such a sad looking state, so the roof, boot lid and the other panel damage has been pushed back out into basic shape, the rusty bare metal areas rust treated and sealed off with a thin layer of white paint to stop and further corrosion.
---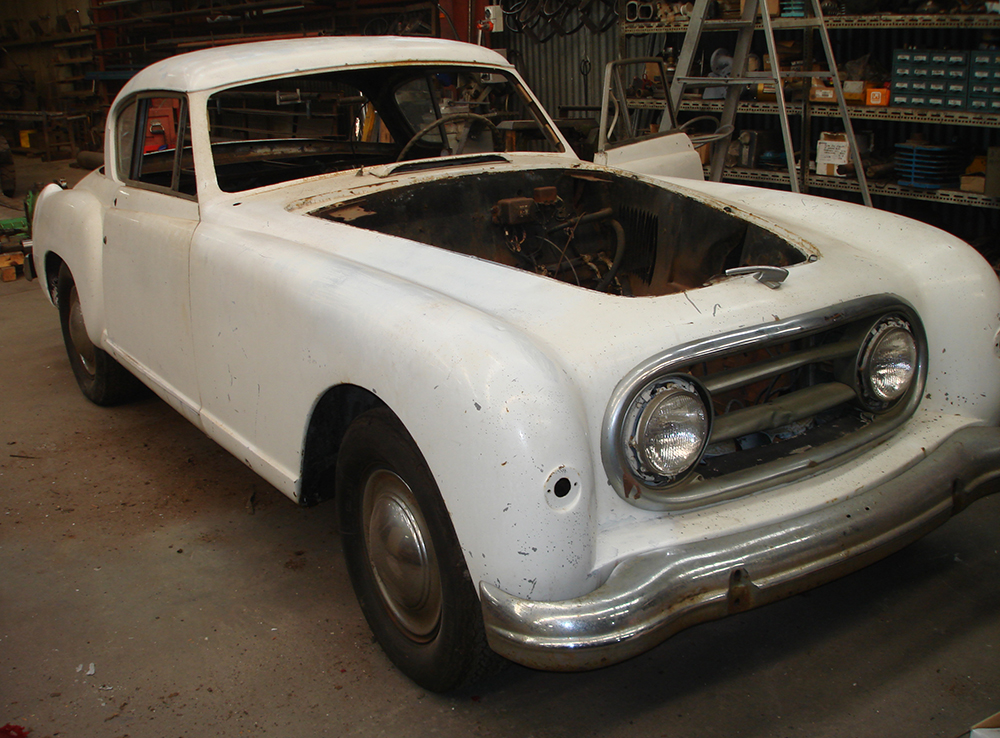 The car at least now looks in better shape
---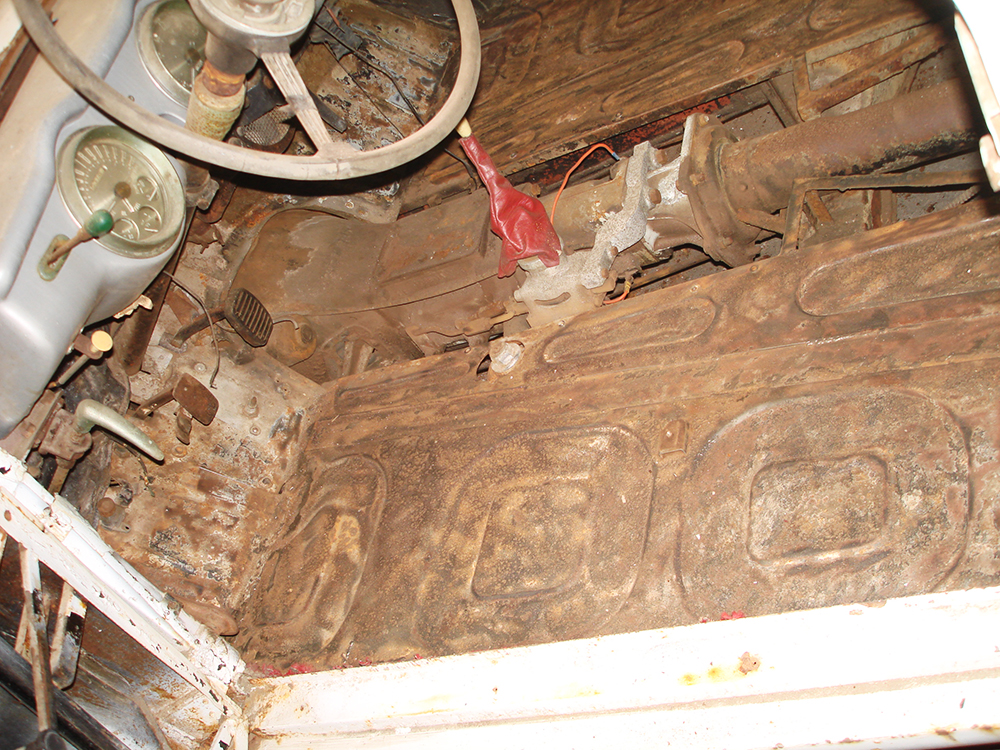 The floor area cleaned, which will now also get some rust protection
---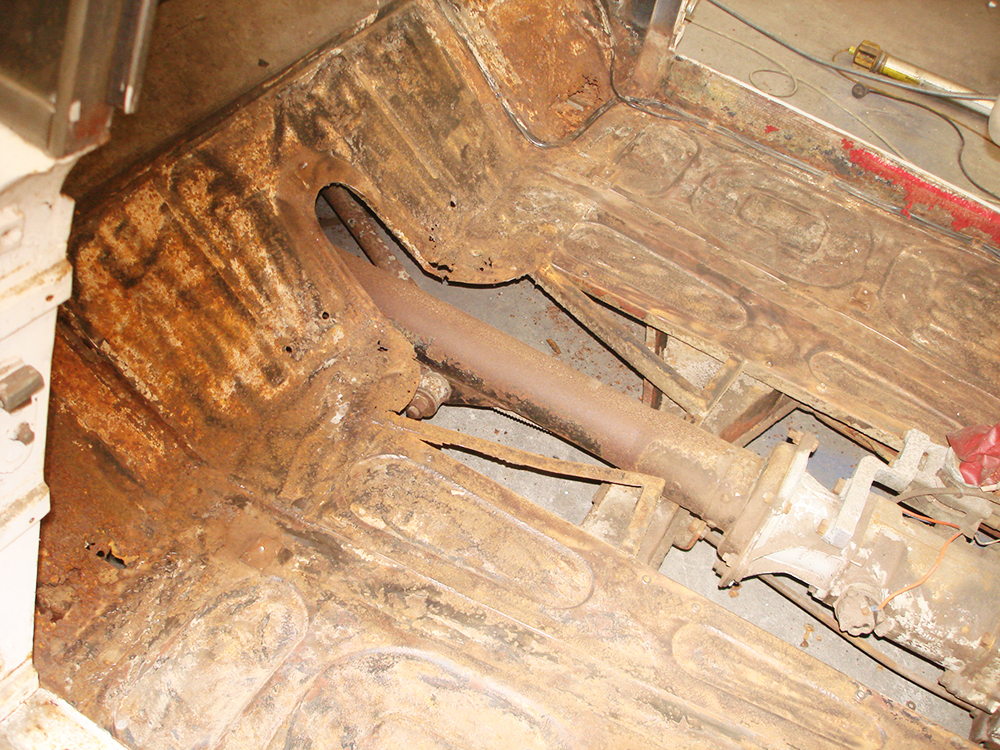 The rusted areas behind the seat, overall nothing to bad has been found. Once again the area will be treated to halt the rust
---
Return to Nash Healey Restoration, Documents and Manuals