1954 Nash Healey LeMans Coupe page 11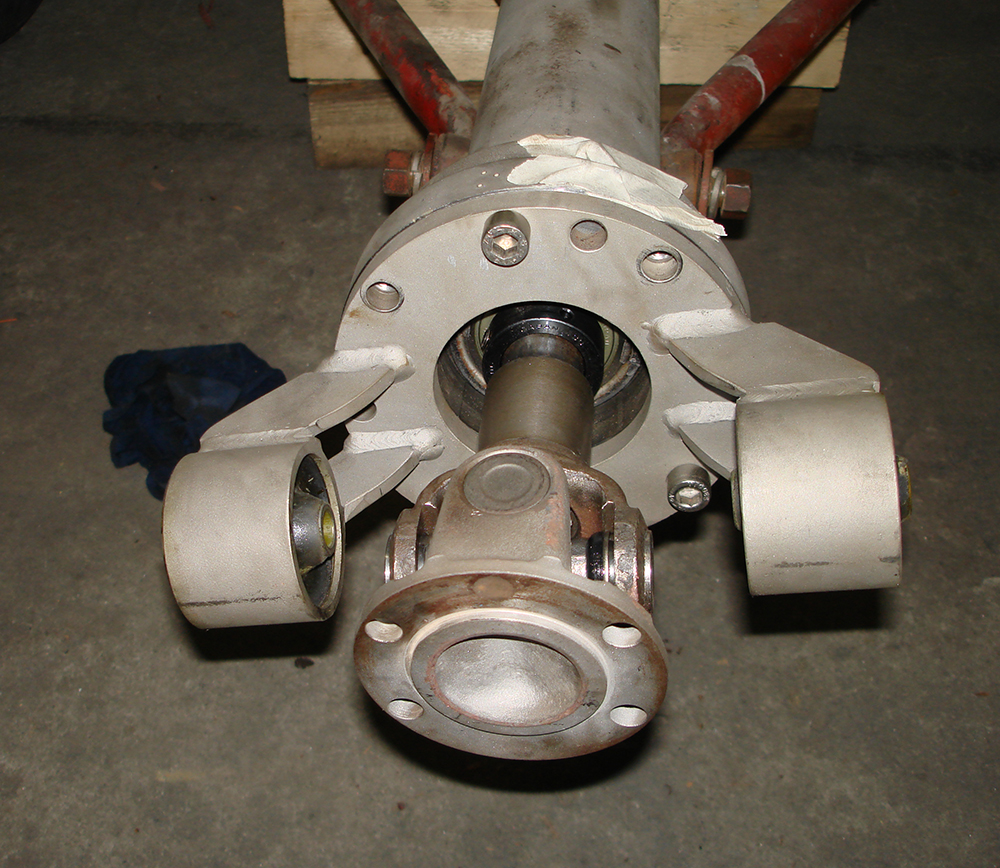 The completed Torque tube swivel and pivot.
---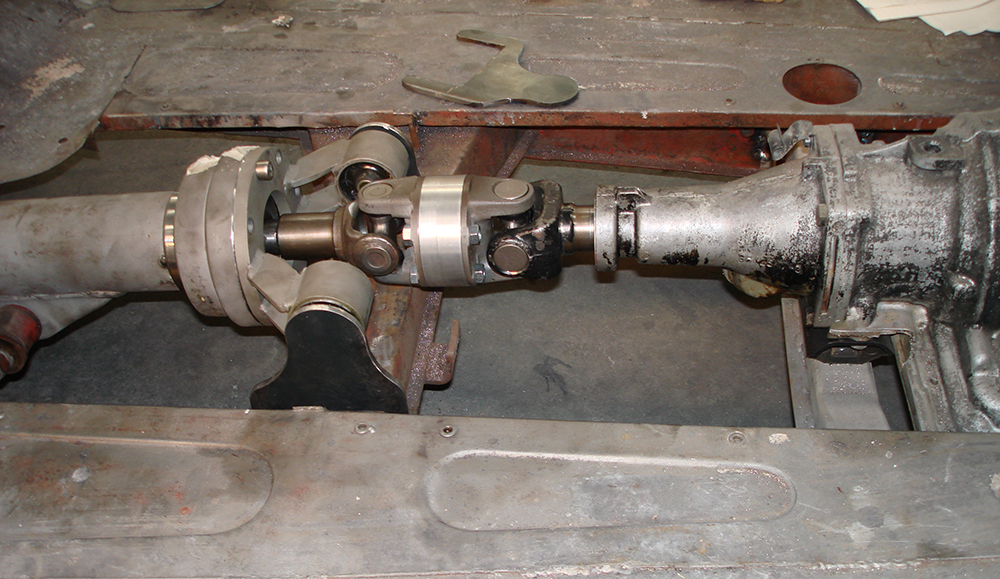 Trial installation of the torque tube drive assembly
---
Manufacture of the Nash Healey Grill
With thanks to the Healey Factory in Melbourne for the loan of an original grill. The originals were manufactured in brass. Steel and stainless steel will be used for this reproduction.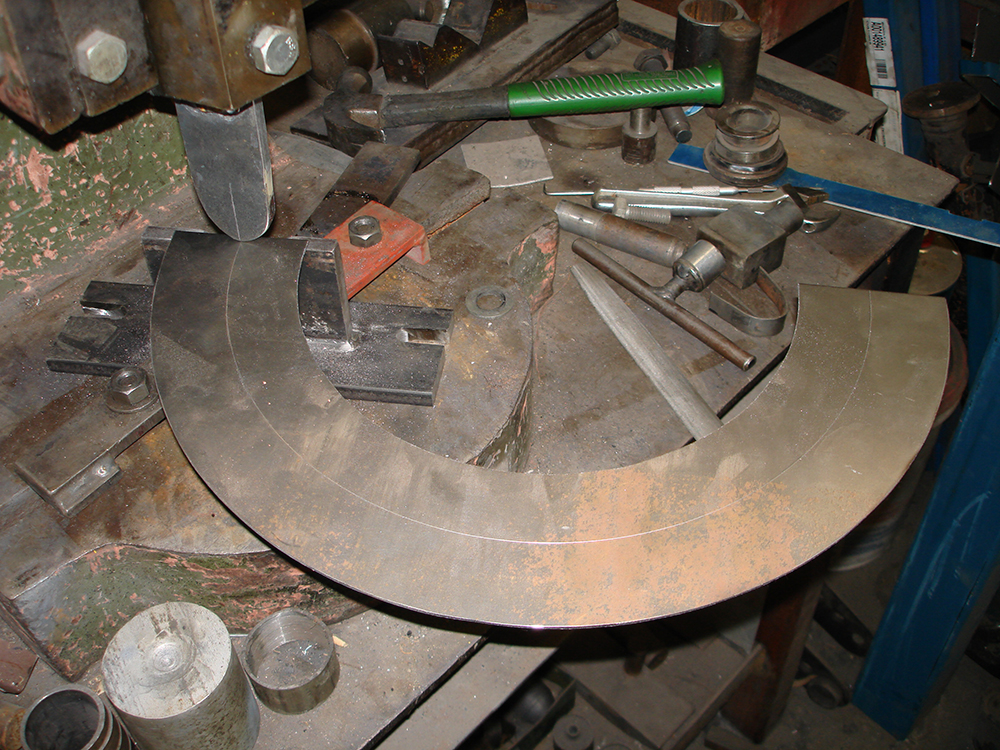 Simple press tool to provide the profile and blank cut out to form the ends. A couple of trials were necessary to arrive at the correct finished radius.
---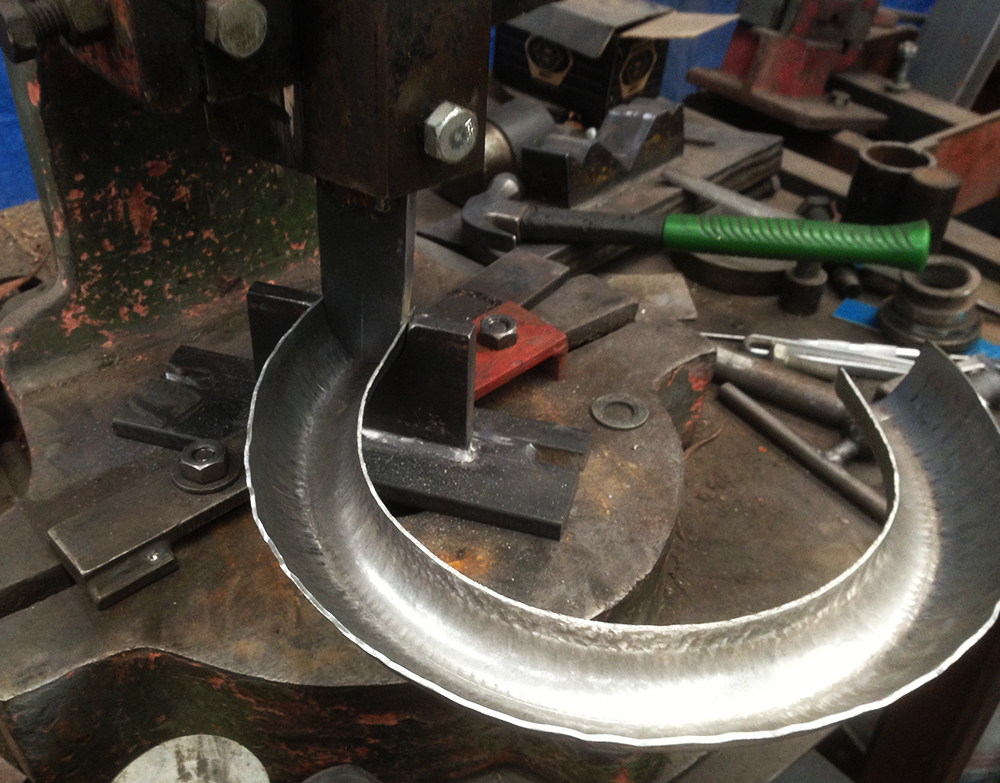 Forming the ends
---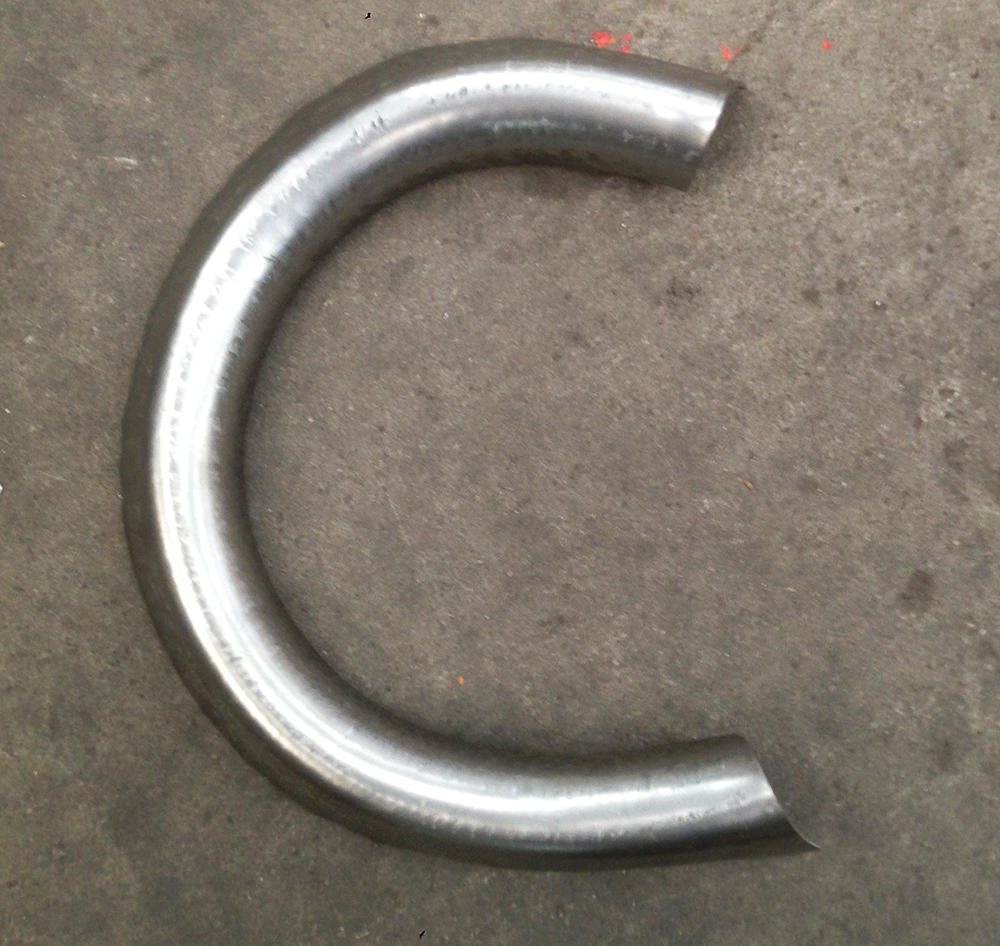 Semi completed grill end
---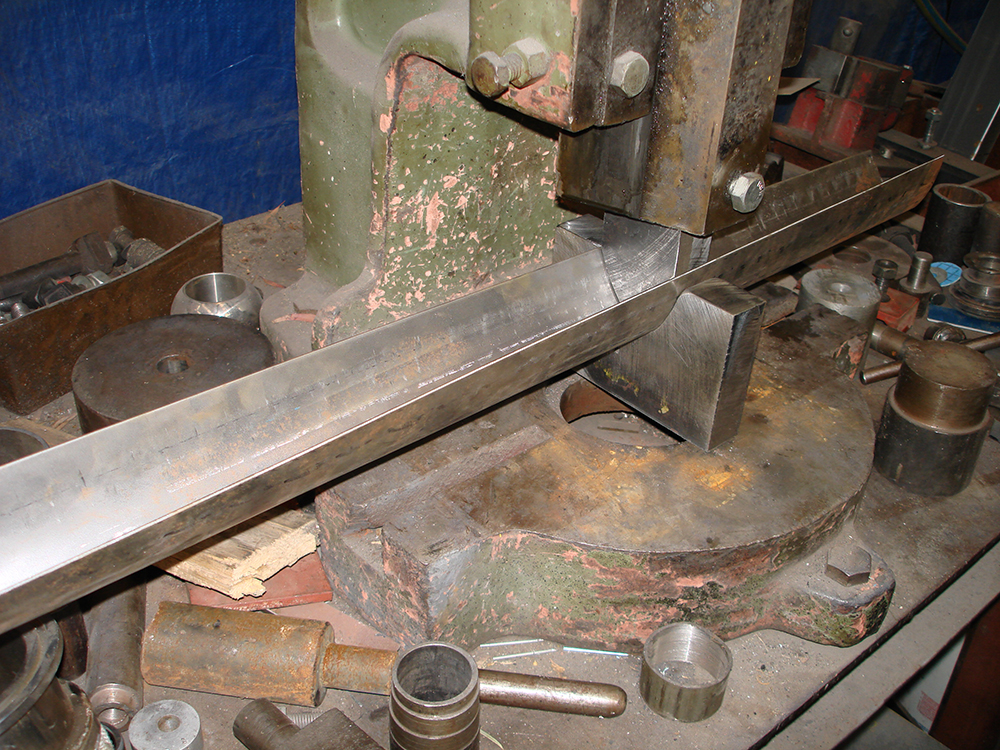 Forming tool for the straight sections of the outer frame
---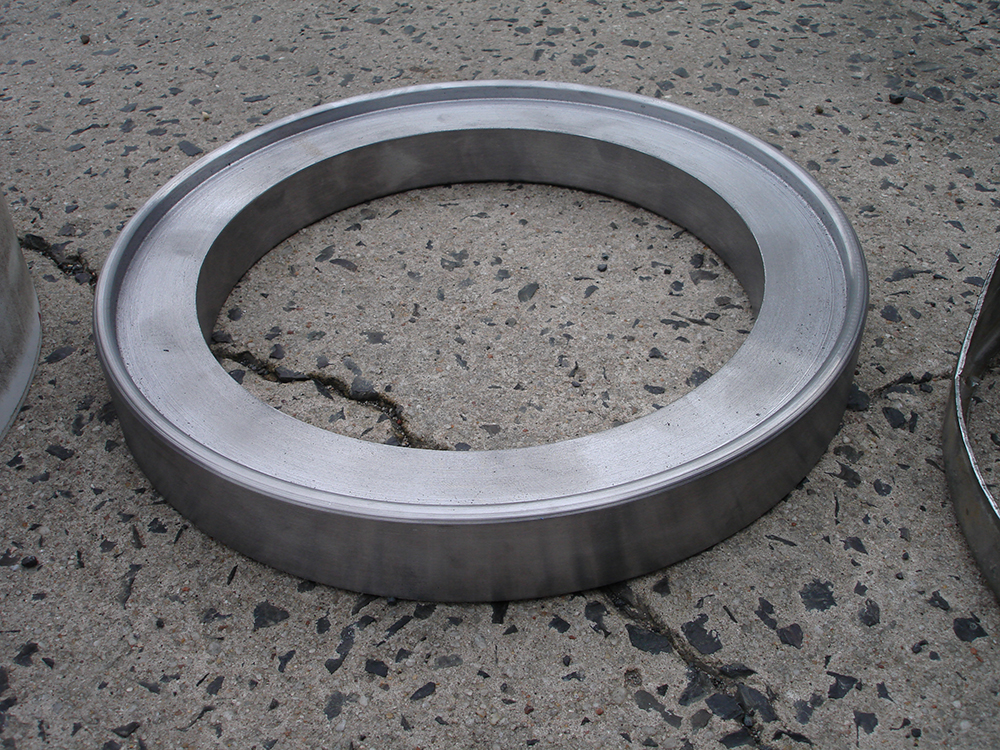 Forming tool for the headlight rings
---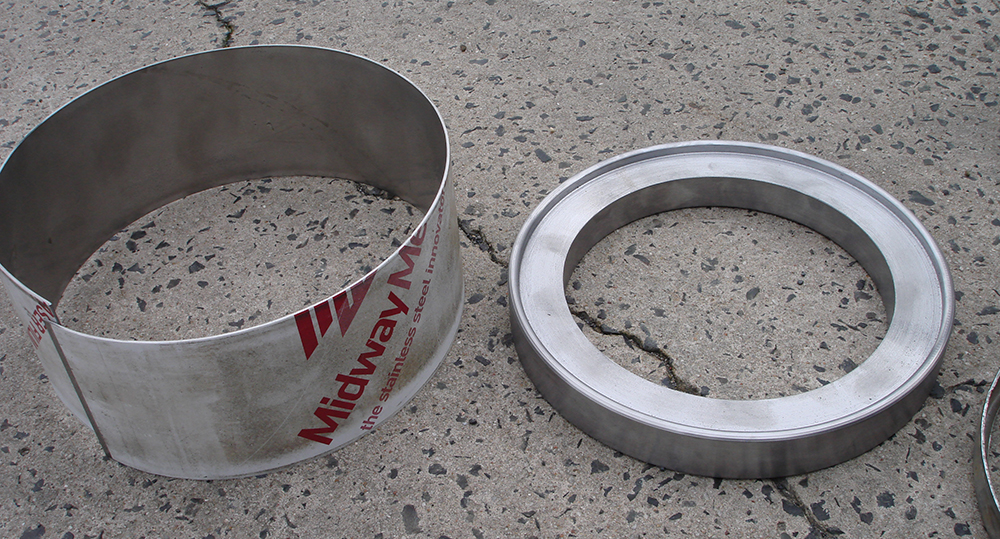 Blank for the headlight rings, these will be in stainless steel to save a little chrome plating
---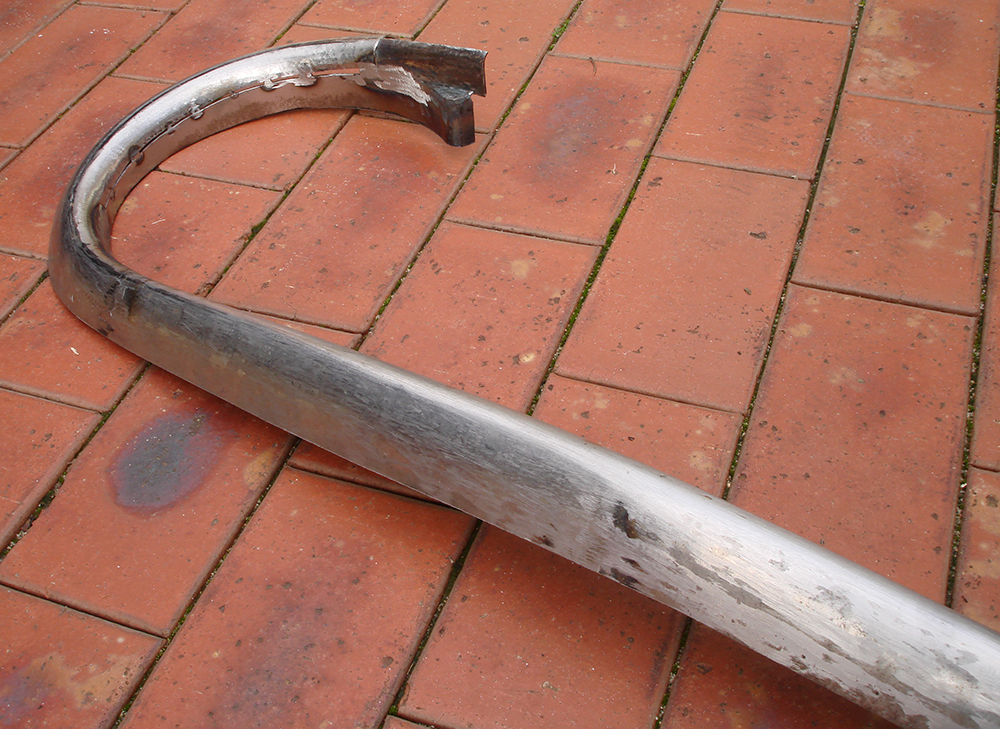 All of the basic forms go to Jerry Mlinaric, his part of this is much harder than mine in making up the tooling and basic shapes
---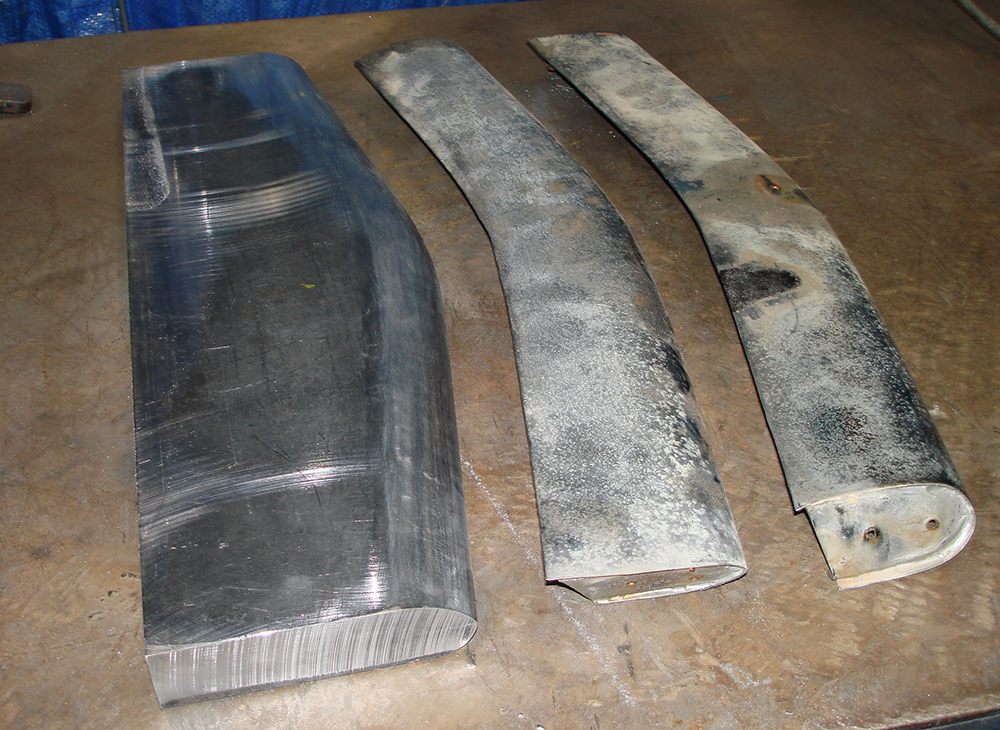 Former for the grill centre bars and the 2 loaned sample bars
---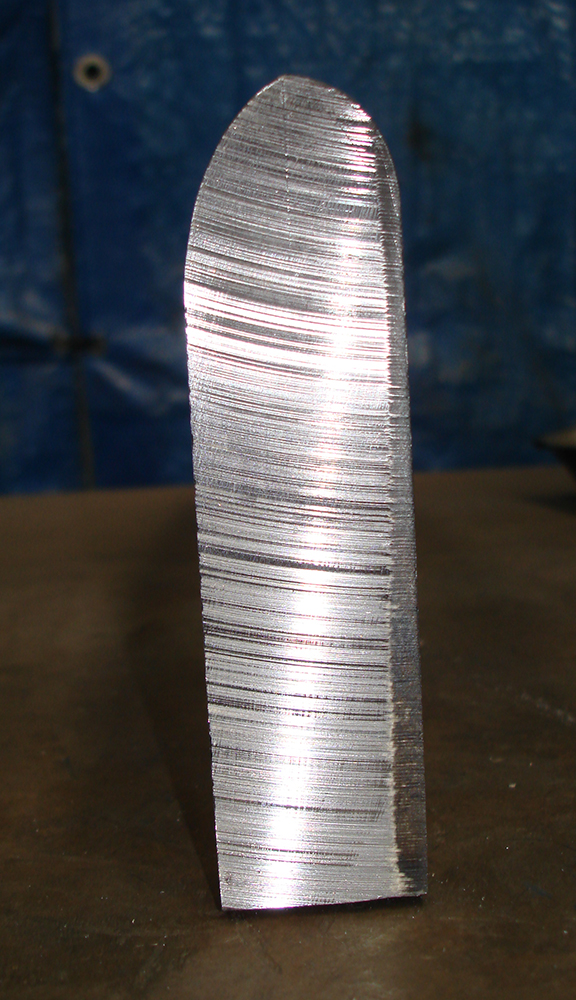 Grill centre bar profile
---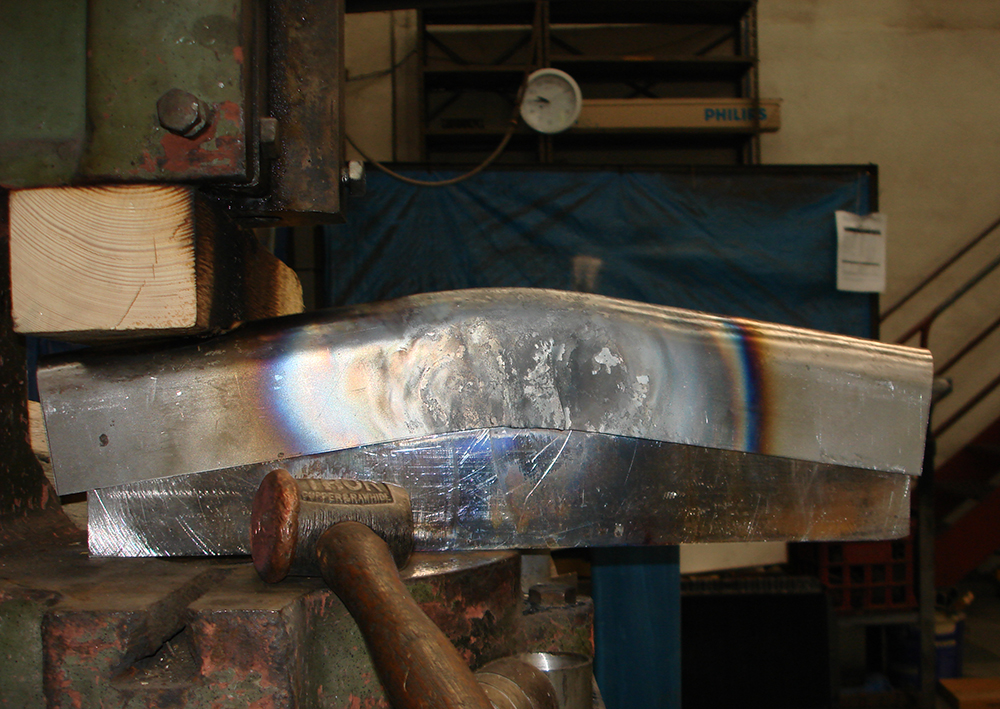 Shaping the centre bars over the former
---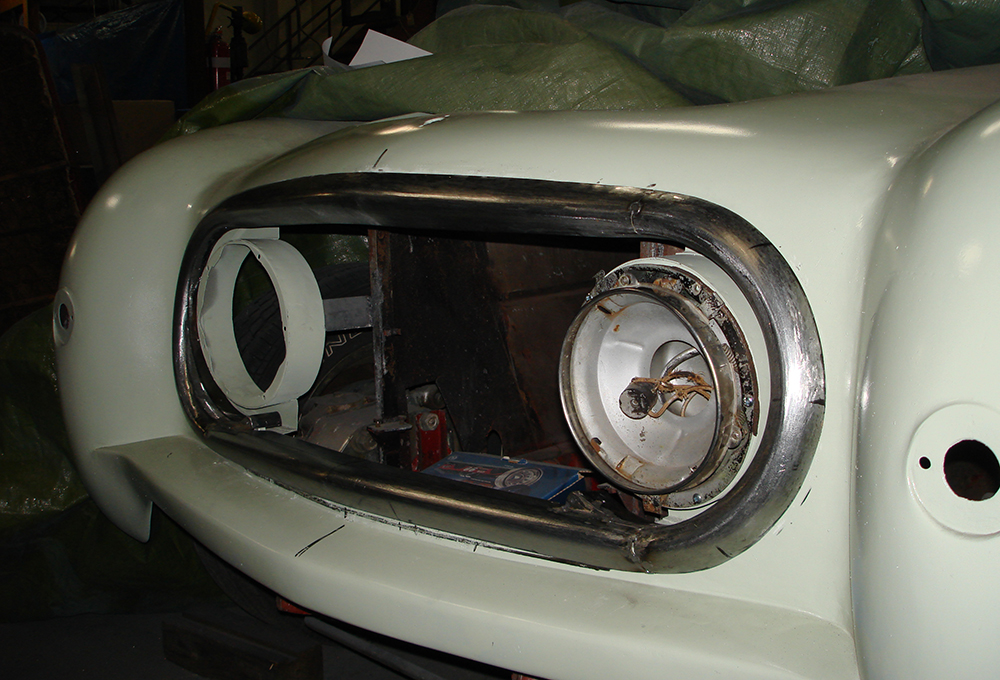 Trial installation of the outer frame
---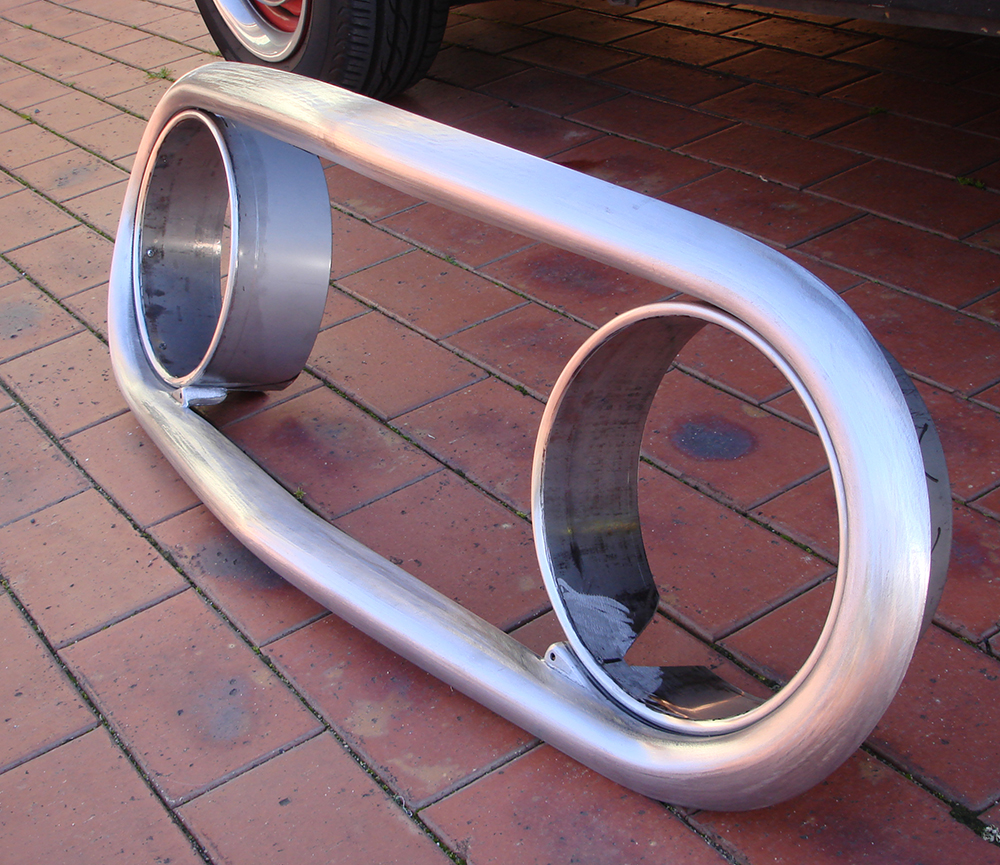 Welded outer frame and semi finished headlamp rings
---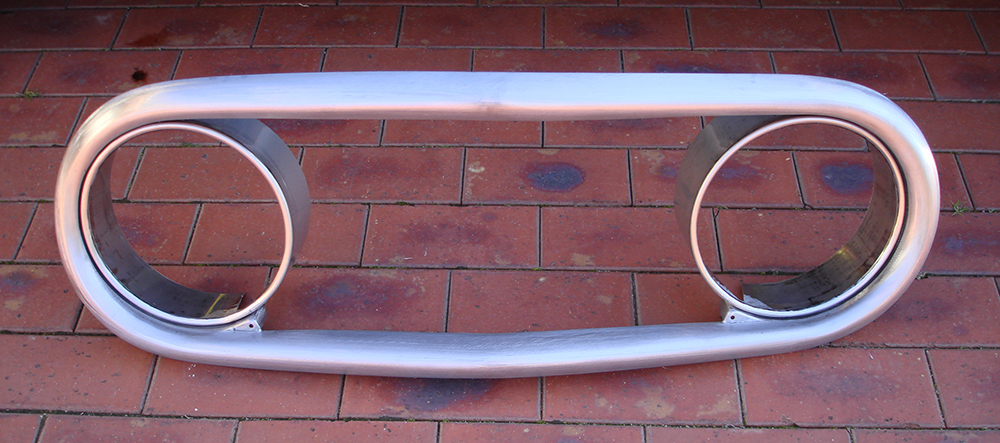 ---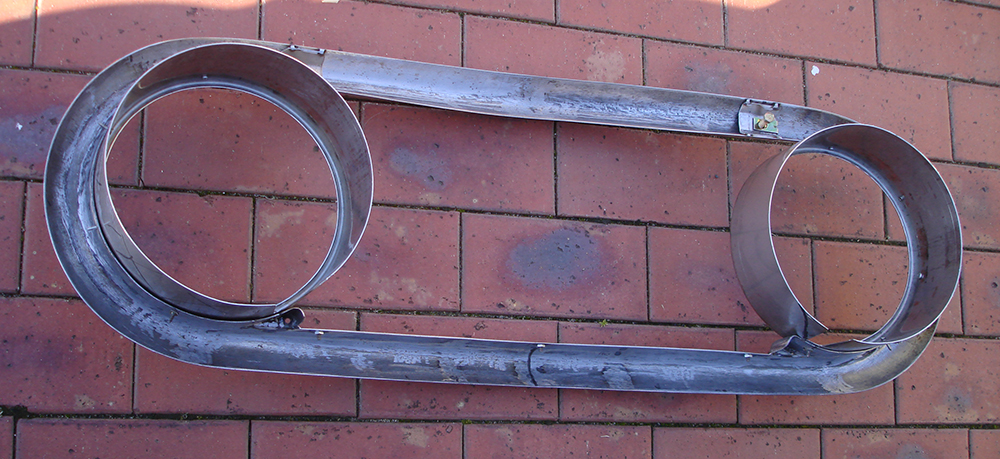 Rear view of the basic frame and rings
---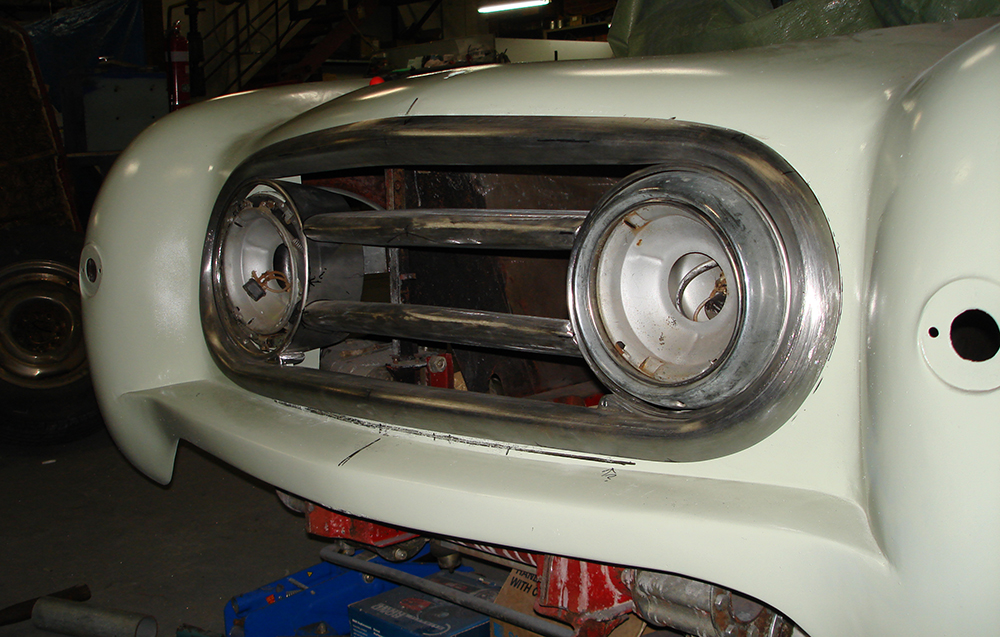 Trial fitting of the Grill assembly with centre bars in place
---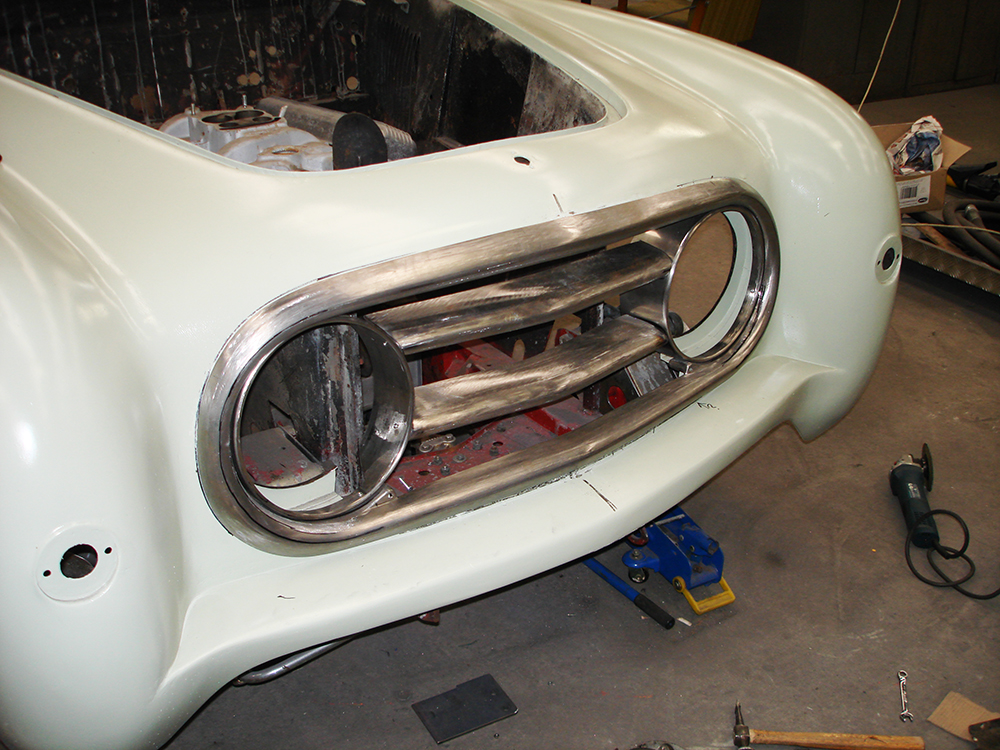 Final adjustements to match the body profile
---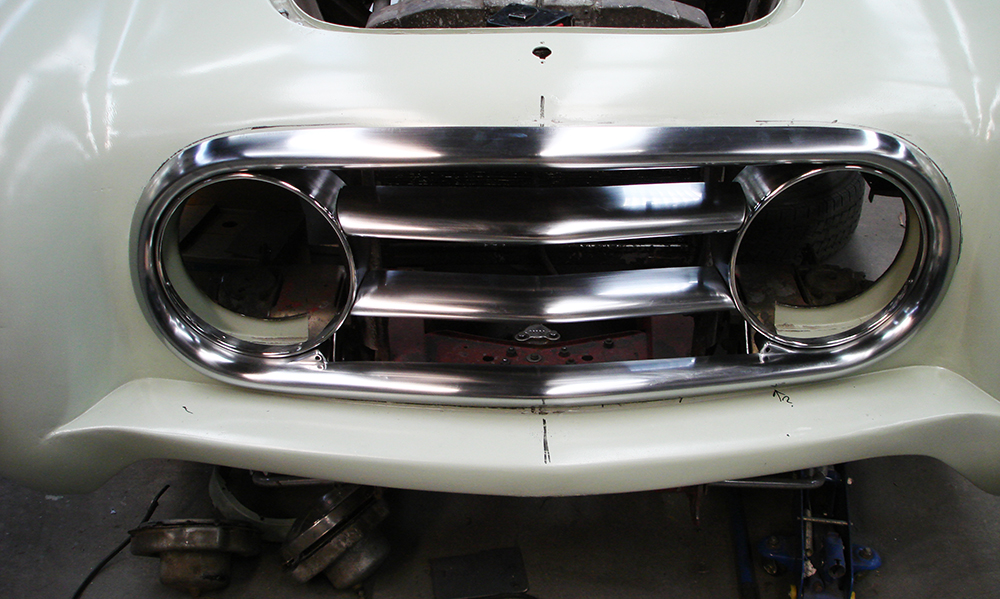 Hand polished and ready for chrome plating once the centre badge attachment holes are drilled
---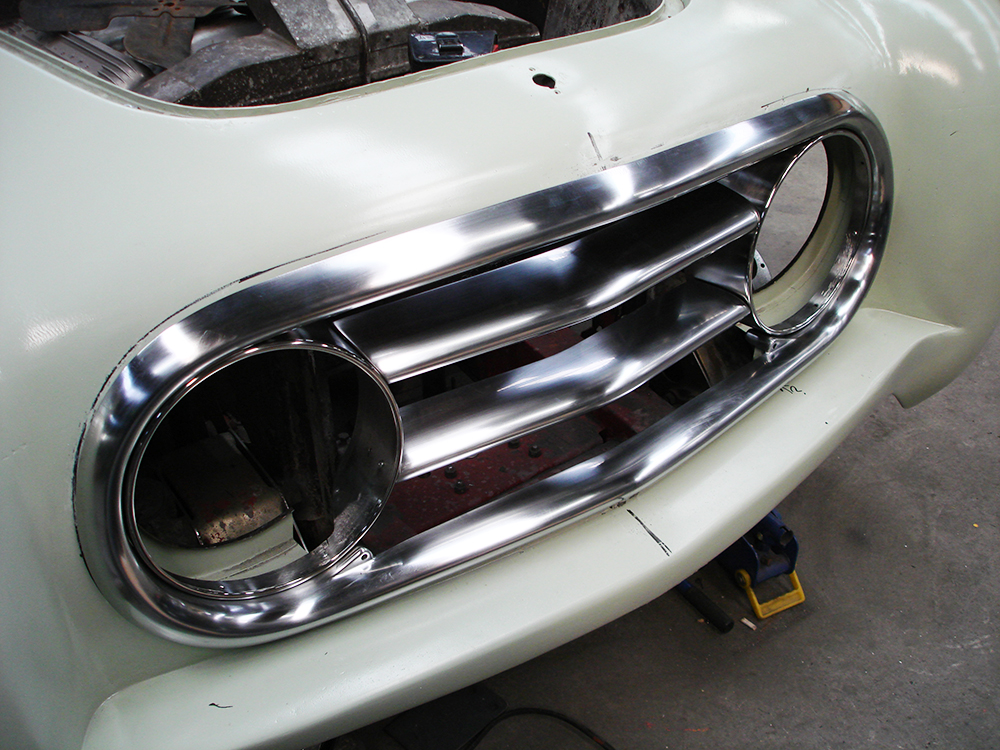 Over 120 hours work on Jerry's part, plus the many hours I spent making the tooling, I'm happy to see it completed as the missing grill was always a great concern with this car.
---
Page 12
Home