1954 Nash Healey LeMans Coupe page 6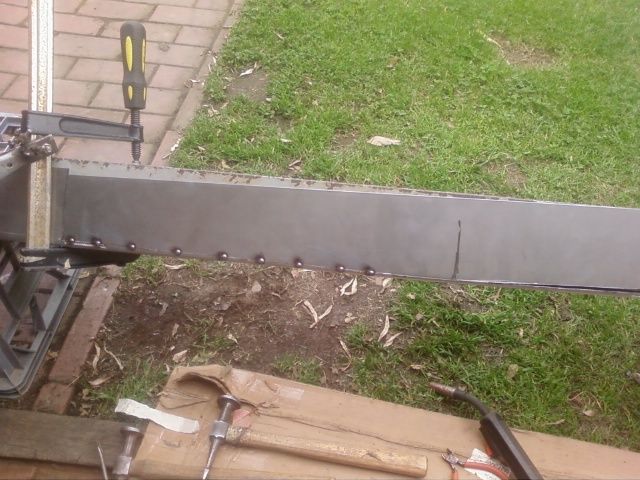 Setting the curve in the outer sill
---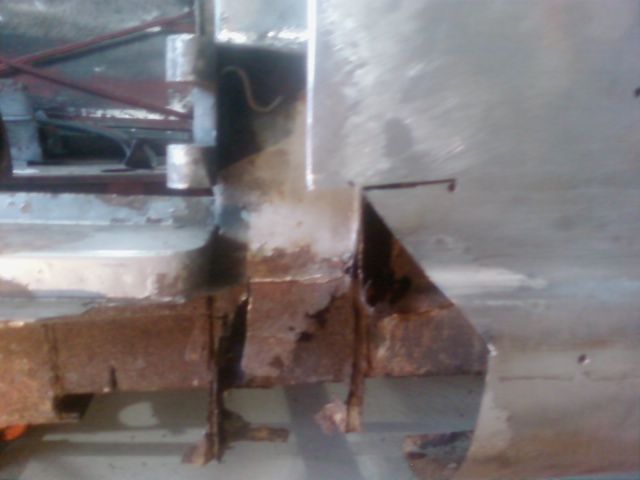 Sill and section of front right wing cut away for repair
---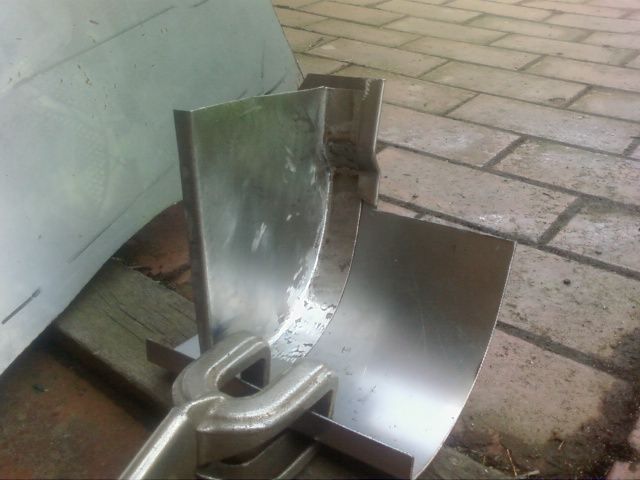 ---
Completed front right sill to front wing section
---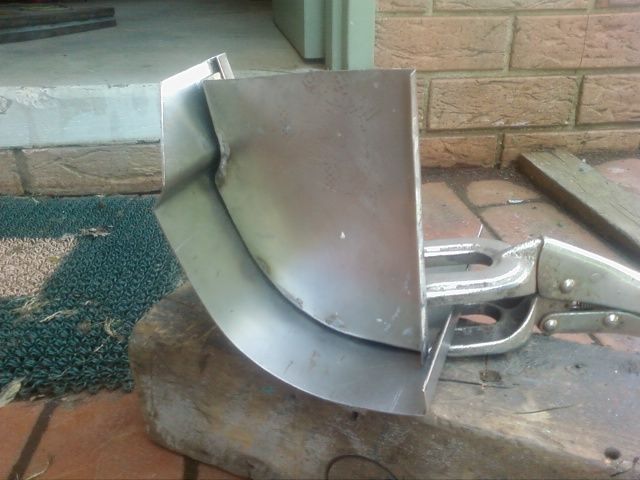 ---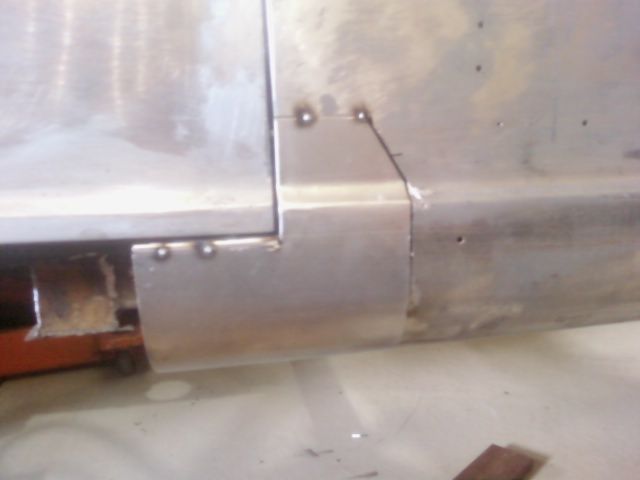 ---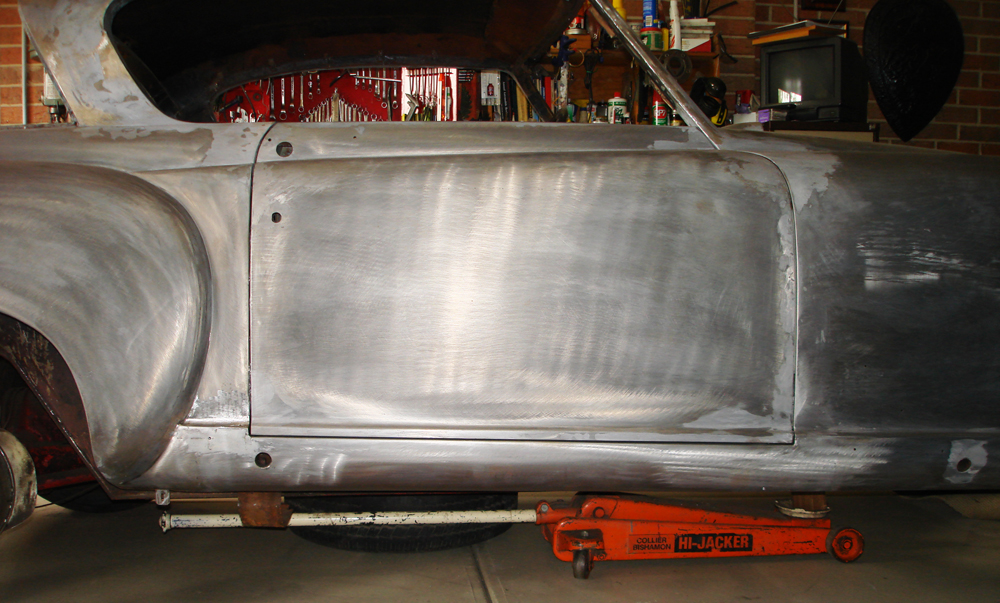 The right side outer and inner sills now installed, and the lead filler replaced.
---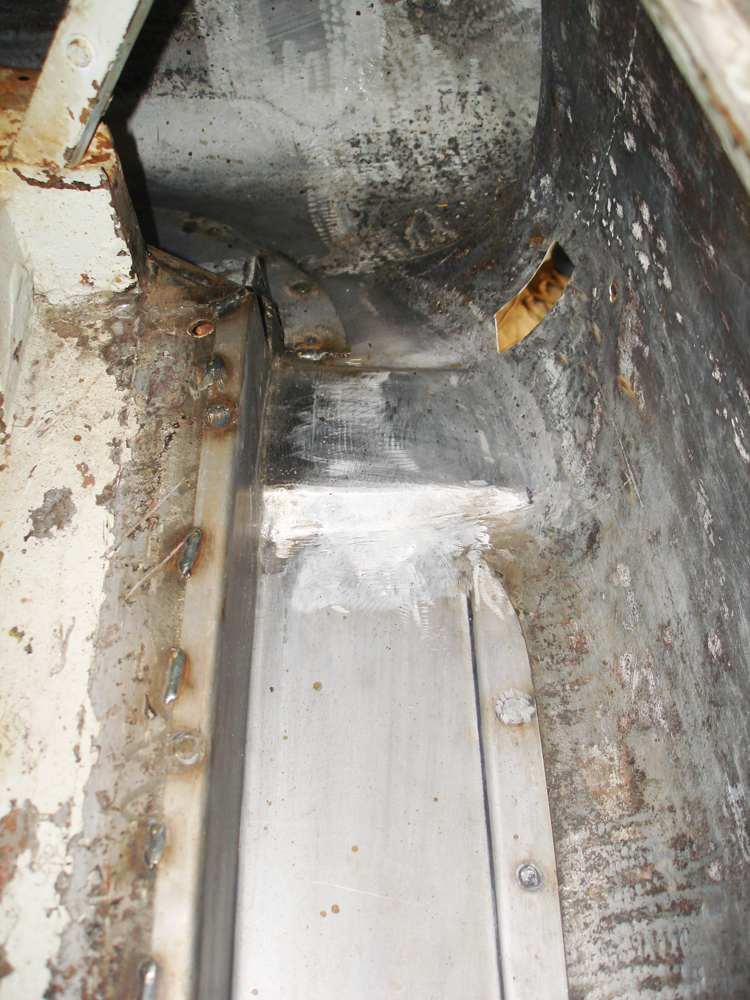 Trunk rear lower floor replaced, with stepped area for exhaust pipe clearance.
---
The left side trunk floor, I decided to have the stepped area for exhaust pipe clearance added to this side also as the car will have a dual exhaust system, now that the descision has been made to retain the 327 Corvette engine
---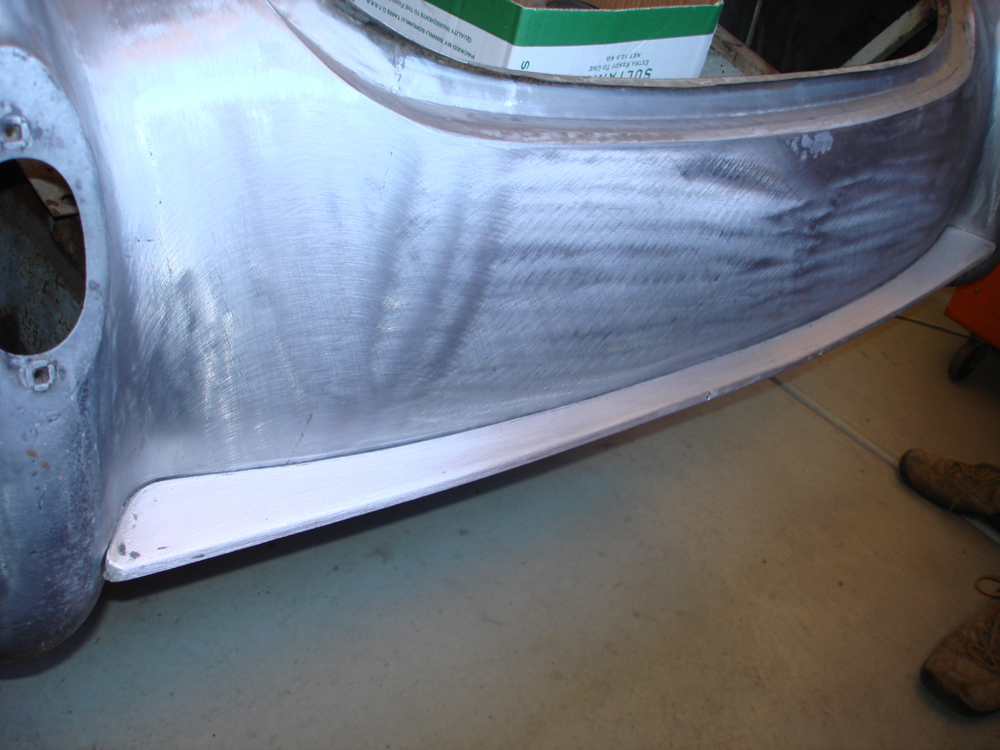 Jerry has repaired the rear gravel tray that was badly damaged along with the rear right corner of the car.
---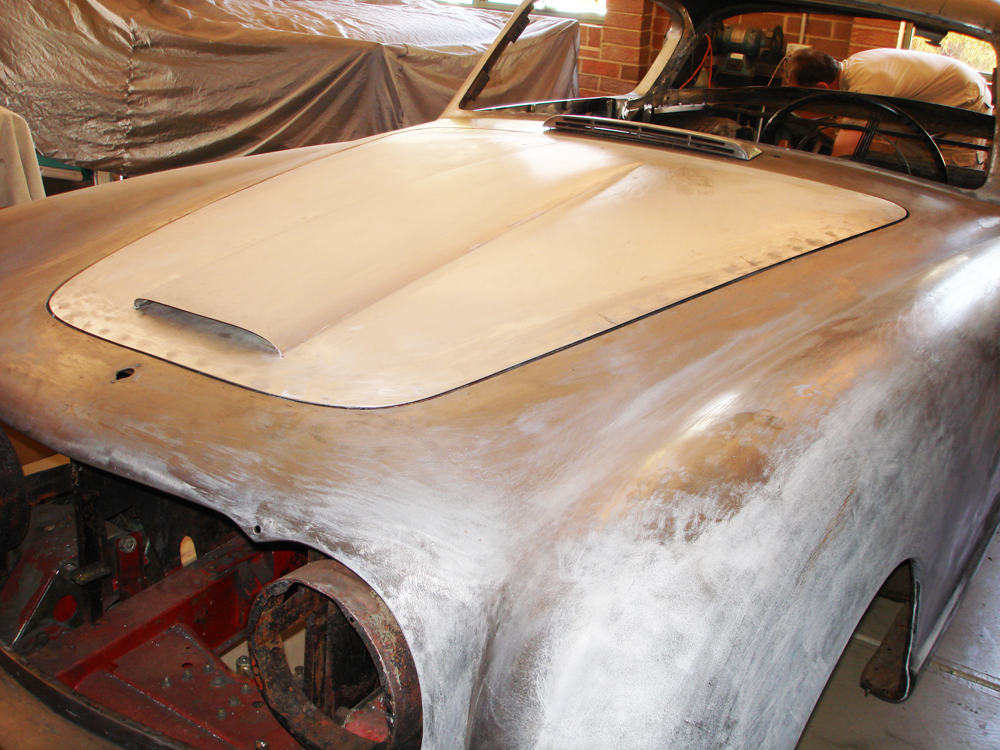 The bonnet final fitting, a lot of time went into adjusting the hinge boxes so that the alloy bonnet would open and close without twisting and moving the bonnet position. The area around the bonnet has also been repaired. The white looking areas on the steel is part of the process of removing the heavy surface rust from the steel. A product called RS1 has been used to neutralise the rust then cleaned using a fibre disc. The process repeated a number of times to clean the steel. The whole car has been filed as part of removing dents and correcting the panel shape, so the metal must be clean as rust is extremely hard and takes the edge off the body files.
---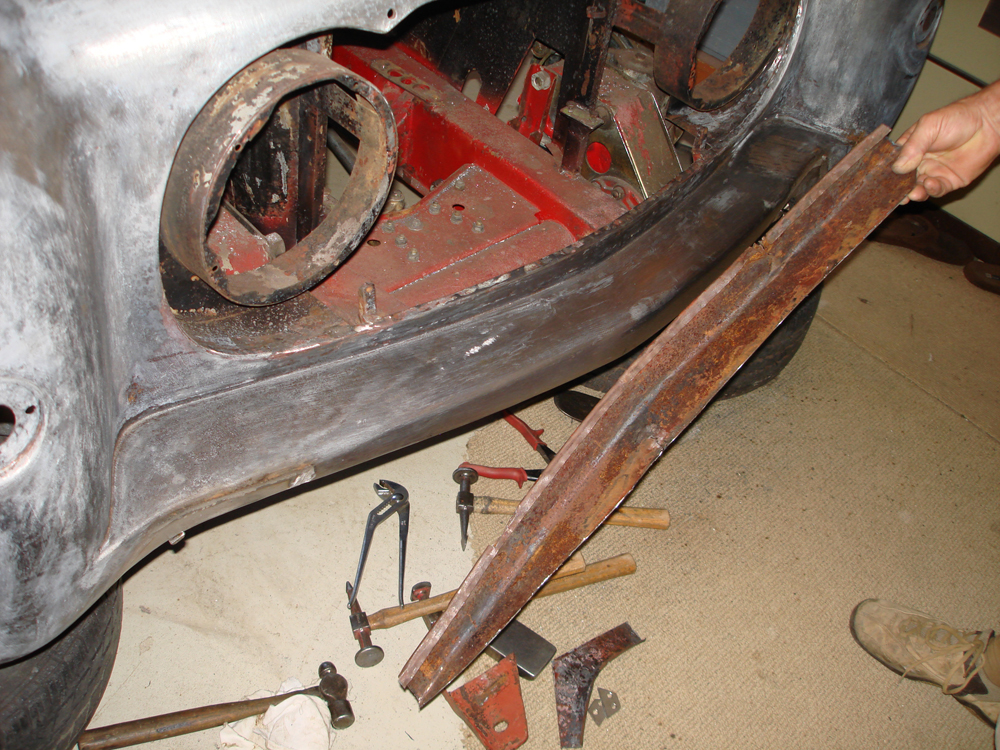 The front apron showing the area that has been replaced.
---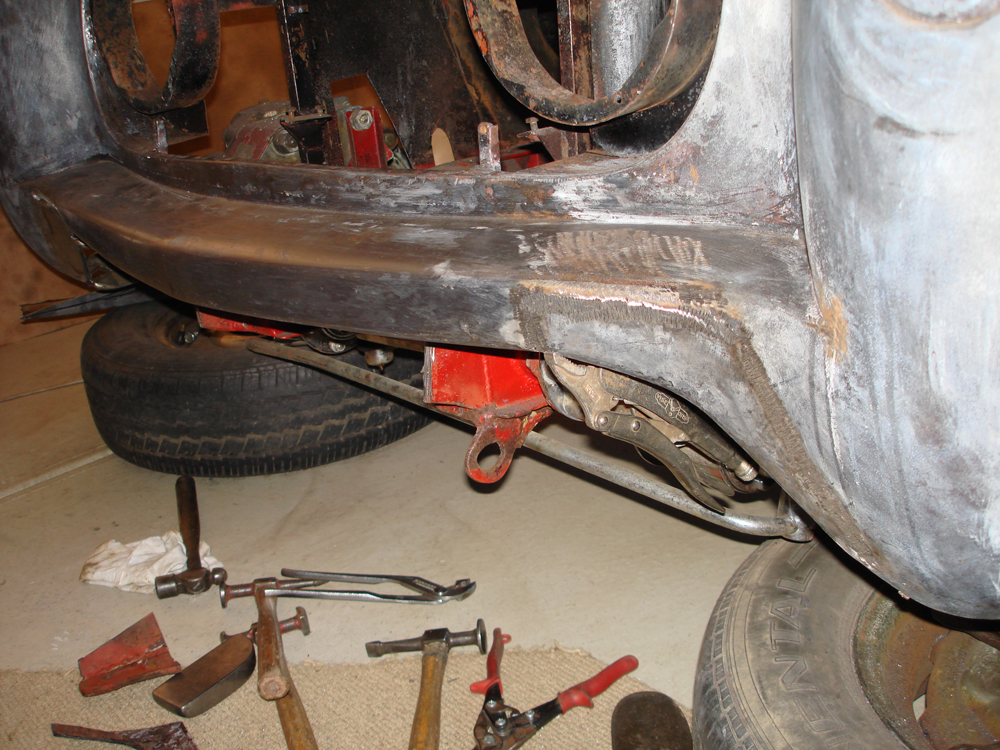 More repairs to the front apron, the lower edge in the process of having a 6mm wire added rolled into the edge for strength. The wired edge goes all the way across the front of the body.
---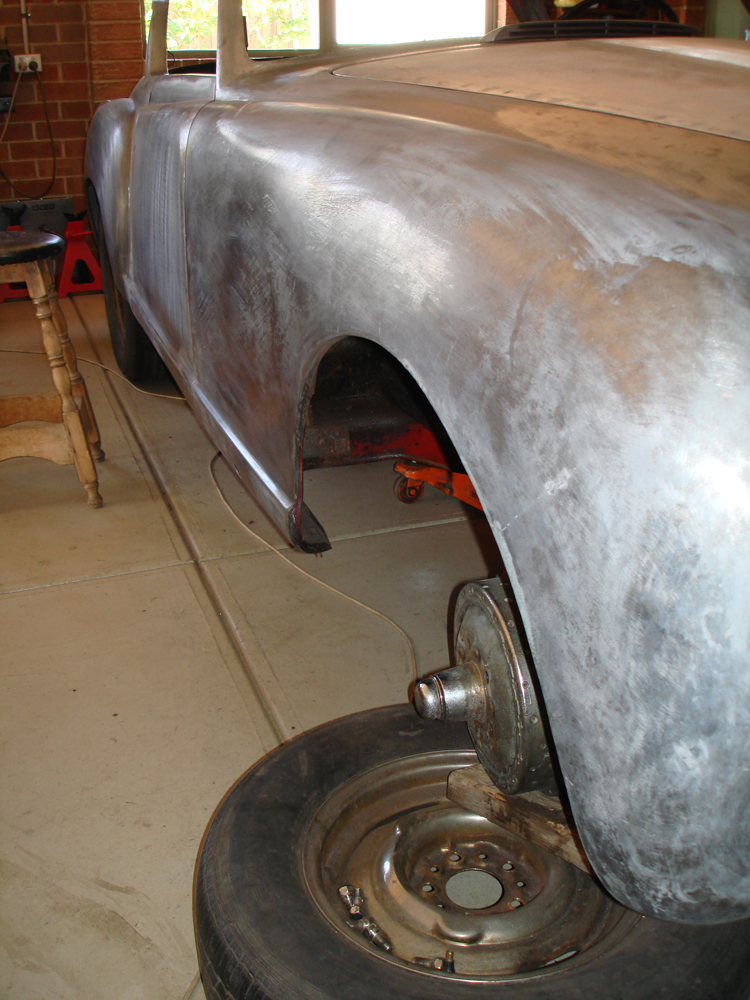 The right front wing repairs completed.
---
Page 7
Home